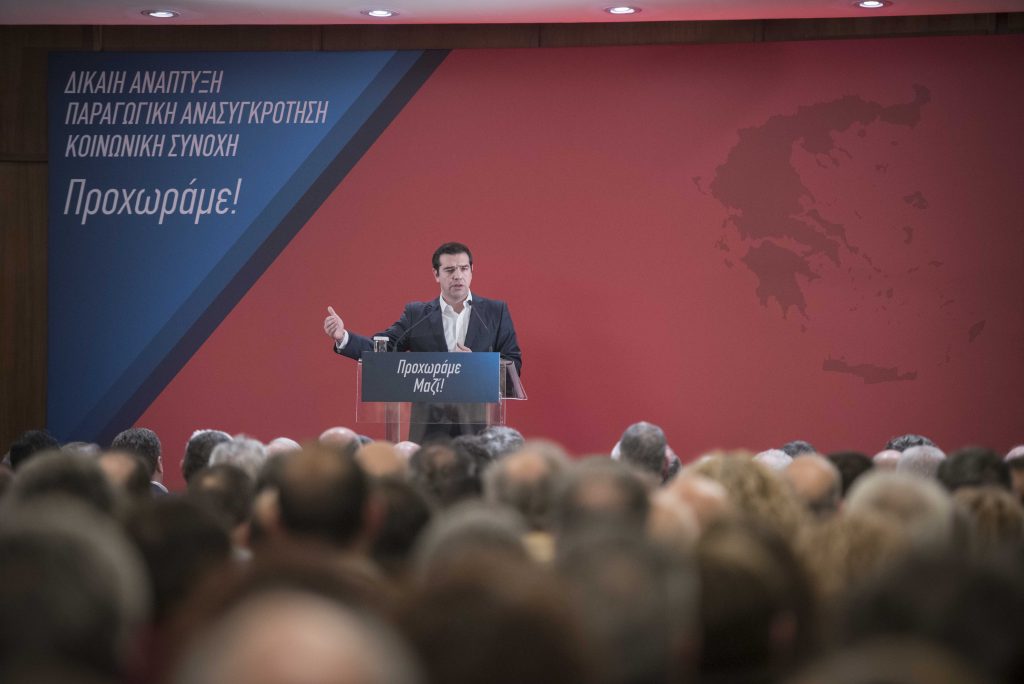 With the Greek government trying to shake off the election scenario Greek Prime Minister Alexis Tsipras and Leader of the Opposition Kyriakos Mitsotakis took to the streets, a few days before the Christmas holidays, a common phenomenon during an election period.
For Kyriakos Mitsotakis, who has strongly called for elections from the very first months of taking over the leadership of the New Democracy party, it makes sense to take a stroll around the region, and let voters know of the party's program, not only because he wants to overcome Tsipras in public relations but also because he believes that in the event of elections he will be the first one to cross the finish line.
If however there is serious reason in the middle of winter for the opposition leader to visit the icy province, we must ask then, what is making the Prime Minister do the same?
The political reality and the heavy schedule of the Prime Minister does not allow contact with citizens and this is seen as one of the reasons why the ratings of the once mighty in popularity president of SYRIZA have plummeted.
The other element that acts negatively, according to the Prime Minister's advisers, are the tough measures he was "forced" to implement with the third Memorandum without, until recently, being able to reinforce the most vulnerable groups.
With the programme, according to the government, being able to deliver a budget surplus, Tsipras was given the opportunity to provide for pensioners. The group was well selected, since on the one hand, there were episodes of violence against pensioners that left a mark on the Left wing Government and on the other the pensioners, one way or the other will help their children who have been affected by either cuts or unemployment.
So with the surplus in hand as well as the communicative skills and charisma that distinguish the Greek Prime Minister it was decided by his staff to visit some regions in Greece.
He began his tour symbolically with Thrace, due to verbal attacks that took place during the same period as well as the question of sovereign rights by the Turkish leadership, he then went on to the islands, where the refugee flow has disrupted the daily lives of residents and ended with Crete, a SYRIZA bastion but also with strong farmer unionists, where he tried to appease the mobilisations they are preparing for after the holidays.
The Greek Government states that elections will take place in 2019. Alexis Tsipras is not considering sudden elections, as he told IBNA in Abu Dhabi. After his absolute sovereignty in SYRIZA, his significant acceptance in the EU and the opening up of foreign policy on many levels with very encouraging results, he believes he can reverse and overturn the discomfort expressed by citizens and reflected in disappointing opinion polls./ΙΒΝΑ
Photos: PM Office/ Andrea Bonetti.