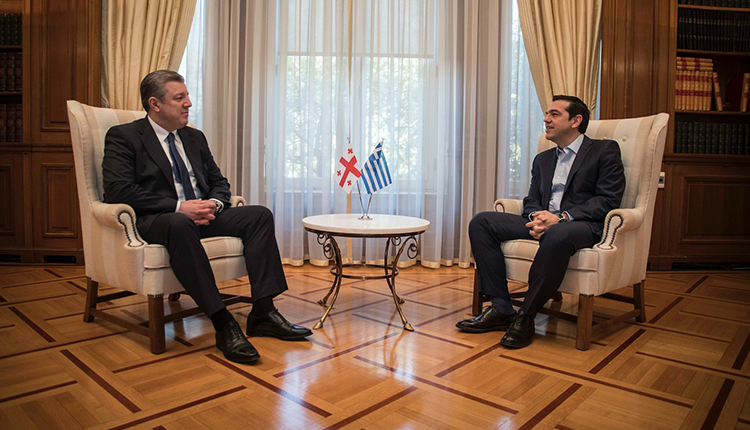 Prime Minister Alexis Tsipras referred to the historic bonds between Greece and Georgia while welcoming Georgian Prime Minister Giorgi Kvirikashvili at the Maximos Mansion on Tuesday.
The Georgian Prime Minister said that Greece is a "cradle of culture" and expressed his gratitude for Greece's support to his country adding that his visit to Athens is of "historic value".
Tsipras said that the free visa to EU for Georgian citizens is a first step adding that this measure could be extended to other countries.
"The liberalisation of the visa regime for citizens of Georgia" will give a boost to the number of tourists who will visit Greece and support business cooperation, Georgia's Prime Minister Giorgi Kvirikasvili.
He also referred to the significant results from the visit of Foreign Minister Nikos Kotzias and Administrative Reconstruction Minister Olga Gerovassili in Georgia./IBNA