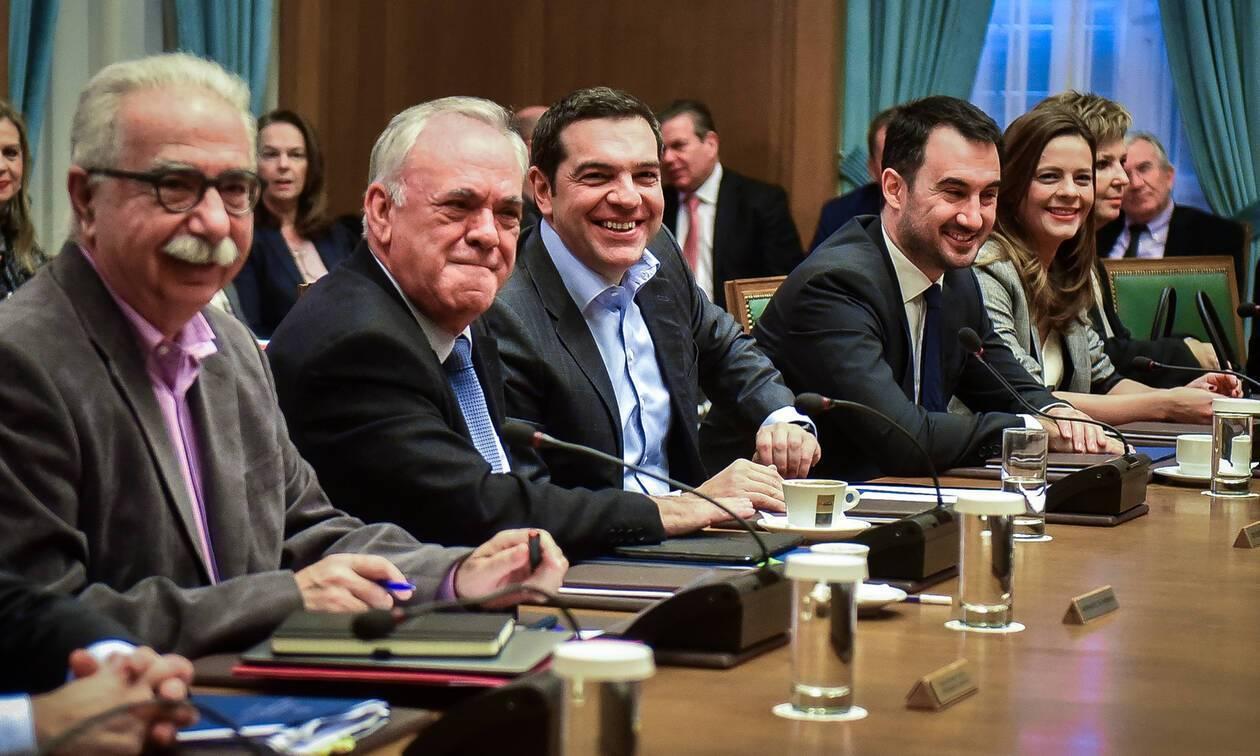 Prime Minister Alexis Tsipras chaired a cabinet meeting on Wednesday, at the parliament building. The meeting was the first since last week's cabinet reshuffle.  
After welcoming new members to the cabinet, the PM urged the government team not to become involved in trivial issues stirred by the opposition, but use available time to address the real issues concerning the Greek people.
He went to say that the new additions to the cabinet will join the government's drive to lift the economy out of the crisis and make the first steps towards social and economic rebuilding in the post-bailout era.
Tsipras chose not to refer to Alternate Health Minister Pavlos Polakis' 100,000 euro loans granted by Attica Bank, which have attracted media interest in recent days. Nor did he comment on the alleged leak of Polakis' conversation with Bank of Greece governor Yannis Stournaras, in which the former reportedly demanded the governor probe loans to opposition politicians, parties and media.
Instead, the Greek premier chose to focus on his intention to pay out a total of 500 million euros this year to subsidize rents and mortgage payments of low-income households.
He said the first welfare spending program affects 260,000 households, from between 70 euros a month to up to 210 euros per month.
The program has been agreed in principle between the government and Greece's systemic banks as part of a framework to protect primary homeowners from creditor demands. The current legal framework expires at the end of the month. However, the troika has yet to sign off on government plans.
Meanwhile, local reports suggest the prior actions agreed with lenders will be discussed during the meeting./IBNA