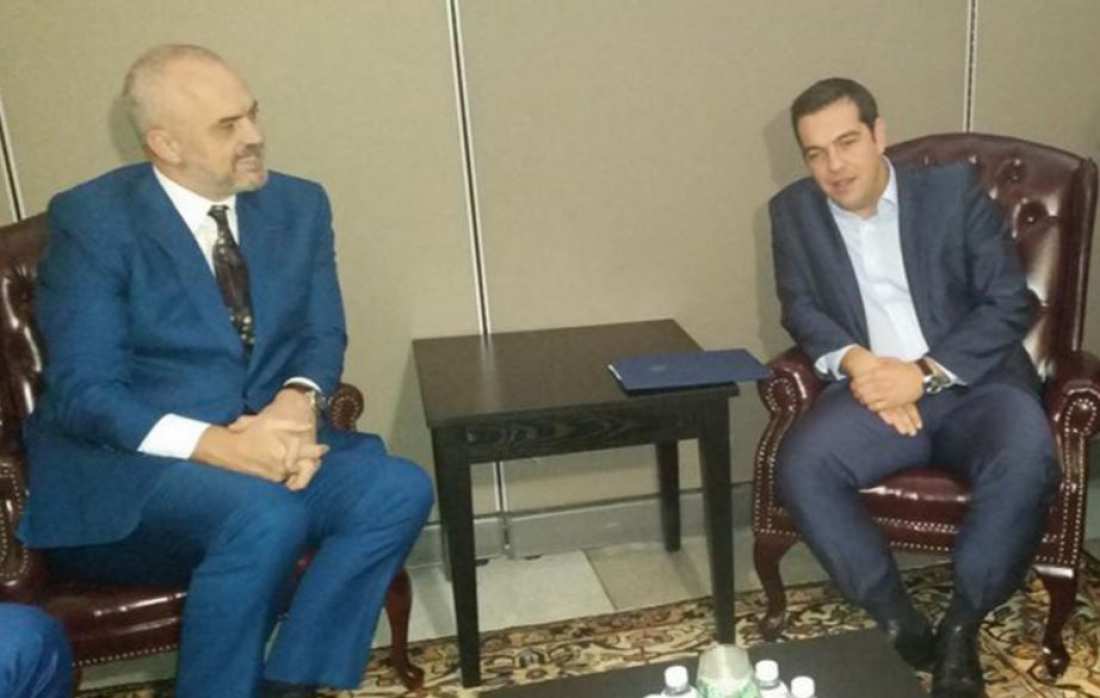 Greek Prime Minister Alexis Tsipras and Albanian Prime Minister, Edi Rama, had a telephone discussion on Wednesday after Tsipras' request, according to an announcement by the Prime Minister's office. According to the announcement the two leaders stressed the importance of strengthening bilateral relations for the benefit of both the Greek, and the Albanian people, but also for the wider region.
The Greek Prime Minister stressed that he remains committed to this goal.
He stressed, however, that recent actions, but also the growing nationalist rhetoric by the Albanian side, undermine the consolidation of a climate of trust necessary in the progress of bilateral relations.
Meanwhile, Mr. Tsipras stressed the need to generate concrete steps and concrete results in the cooperation between the two countries, for which Greece has launched a series of initiatives.
Finally, he stressed that the protection of the rights of the Greek national minority constitute a top issue for relations between the two countries, but also a basic condition for the progress of Albania's European course.
It is worth noting that Greek Foreign Minister Nikos Kotzias and his Albanian counterpart Ditmir Bushati, met last week on the sidelines of the Meeting of Foreign Ministers of the EU Foreign Affairs Council, where bilateral issues were discussed in detail and Kotzias set the conditions to be completed by Albania for the opening of accession negotiations to the EU.
The Greek Foreign Minister was quite clear as to the greek side's discontent concerning the latest provocative nationalistic references made by Albania and on the trampling of the Greek National minority's rights./ΙΒΝΑ