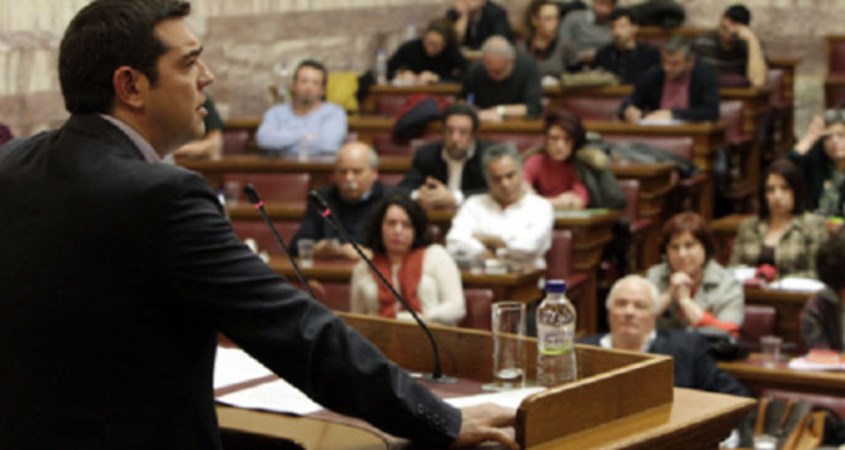 The Syriza parliamentary group held a meeting in parliament on Wednesday to take stock of the legislative work so far and plan for the future.
According to parliamentary sources, many MPs focused on the need to better coordinate the parliamentary group, the party and government.
MPs from smaller constituencies in the Greek periphery stressed that attention must be given to the everyday lives of ordinary people and solutions to their problems must be provided.
The parliamentary group meeting also extensively discussed the current state of play in the government's talks with international creditors as part of the second review of the country's bailout program. According to sources, Syriza parliamentarians showed special interest in the course of negotiations regarding labor reform.
So far differences between Greece's creditors and Athens over labor sector reforms persist.
Addressing MPs, Prime Minister Alexis Tsipras said the government is committed to wrapping up the review but will not yield to "irrational demands", warning that the failure of talks could spark snap elections.
"It is realistic but also entirely necessary for the negotiations to finish soon," he said, adding that "everyone here, as well as society, knows that to abandon the effort mid-stream and turn back is a recipe for failure."
The PM also urged Syriza MPs to defend the policies applied by the government and be proactive in their local communities.
Tsipras reiterated that by the 5 December Eurogroup meeting, "[…] we can have the necessary political agreement for the conclusion of the second review, and at the same time, discussions on debt relief could begin."/IBNA