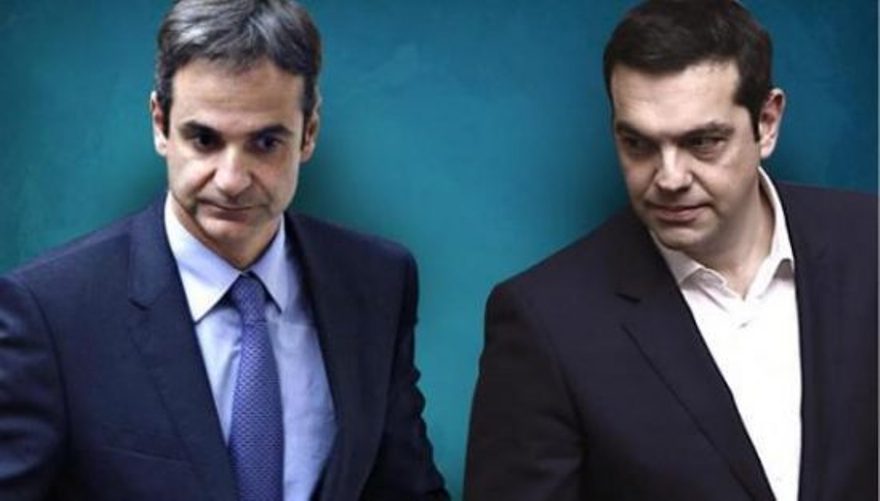 Prime Minister Alexis Tsipras addressed a major SYRIZA party rally in Thessaloniki on Wednesday evening, during which he advised voters to "close off the path to those forces who do not hesitate…to divide the people".
Alexis Tsipras defended his record in power, even mentioning the government's deal with neighboring Northern Macedonia to end a long-standing name dispute, an agreement met with opposition in northern Greece. Tsipras said Thessaloniki and Macedonia was used "for an experiment in national divisiveness which must fail, and it will fail with your participation in our fight and Sunday's ballot."
Referring to the economy, a key theme of SYRIZA's European election campaign, the PM argued that recovery is well on track and that it was now time "for the many to taste the fruit of their labor." Defending a recent set of relief measures that have yet to be fully scrutinized by Greece's creditors, Tsipras said they were necessary in order to help those who suffered most during the long crisis.
In a dig at main opposition New Democracy (ND), the premier said the center-right party's intention is to restore the status quo that changed when SYRIZA came to power in 2015. He went on to urge voters to protect what his administration achieved during its term in office.
Ahead of Sunday's European and local elections in Greece, main opposition New Democracy party leader Kyriacos Mitsotakis also addressed supporters. Speaking at a rally in Peristeri, the conservative party chief said "people will respond to everything they've suffered in the past four years, to the fear, the insecurity, the Prespes agreement."
"In four days, Greece finishes with SYRIZA and makes a new start," he added. "I'm here to unite all Greeks and lead a great political change." Mitsotakis has made the economy and security key themes of his campaign. He told supporters to expect a prospective ND government to lower taxes significantly and keep an income tax-free ceiling at current levels.
Moreover, he attacked the Tsipras government over what he called failure to protect citizens from violence, extremists and vandals. Commenting on a recent attack against the Parliament building by anarchist group Rouvikonas, Mitsotakis said the incident "hurt everyone."
Vandals threw paint at the parliament building in central Athens in support of convicted 17 November terrorist Dimitris Koufontinas who has gone on hunger strike demanding a seventh prison leave.
Meanwhile, ahead of Sunday's vote, an opinion poll by Metron Analysis for Alpha TV showed the main opposition party leading SYRIZA by 7.2 points. Asked who would make a more suitable prime minister, respondents chose Mitsotakis (27 percent) over Tsipras (24 percent)./ibna