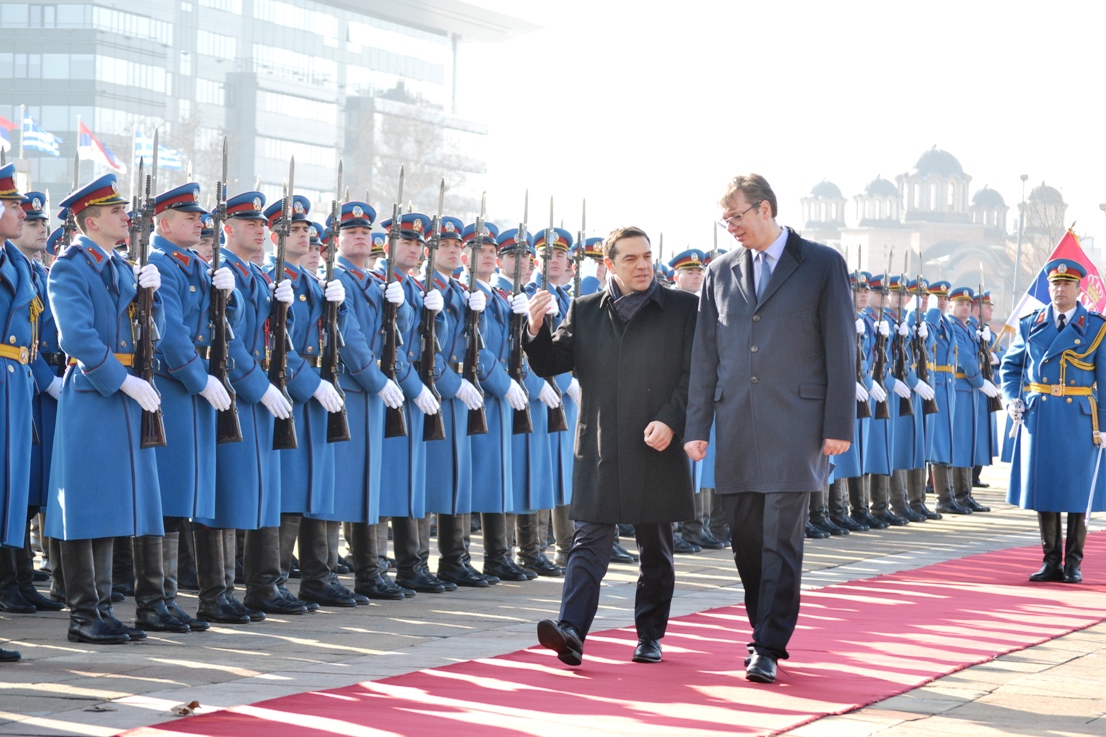 Greece and Serbia will commence the High Level Council of Cooperation to be held in Thessaloniki on Thursday, July 13th with a broad agenda.
The High Level Cooperation Council decided during the Greek Prime Minister's trip to Serbia on 31 January 2017 confirms the long-standing relations of the two countries and their willingness to broaden their multi-level cooperation by coming closer together.
The Greek Minister of Foreign Affairs Nikos Kotzias, Minister of Environment and Energy George Stathakis, Minister of Infrastructure and Transport Christos Spirtzis, Minister of Migration Policy Yiannis Mouzalas, Deputy Minister of Citizen Protection Nikos Toskas, Deputy Minister of Economy and Development Stergios Pitsiorlas and Tourism Minister Elena Kountoura will all accompany the Greek Prime Minister.
According to IBNA, the High Level Council of Co-operation will begin with the meeting between Alexis Tsipras and Serbian President Alexandar Vucic during which they are expected to discuss bilateral, regional and international issues.
More specifically, according to IBNA information, the two leaders will discuss, the Western Balkans regarding their European perspective, security from extremism, third-country influence in the region, and political and economic developments as well as immigration.
Alexis Tsipras and Alexandar Vucic will also discuss the bilateral relations and the projects agreed on during the Greek Prime Minister's visit, the railway connection between Thessaloniki and Belgrade, as well as the interconnection through the "Moravia Canal", a grand project, that will connect Belgrade with Thessaloniki via the Axios and Morava rivers.
Greece's geographical location has a strategic advantage and can become a strategic transport hub for the European continent. Serbia can be the bridge between Western and Eastern Europe. So the cooperation between the two countries concerns the entire European continent.
Alongside the meeting of the two leaders, bilateral meetings will be held between the Ministers and then an enlarged meeting will be held.
Subsequently, bilateral agreements will be signed and a joint declaration will be issued for the Greece – Serbia High Level Council of Cooperation. Finally Alexis Tsipras and Alexandar Vucic will give a joint press conference./IBNA