Greek Prime Minister Alexis Tsipras and his Serbian counterpart Alexandar Vucic expressed the common will to further strengthen cooperation between the two countries, during a joint press conference in the Serbian Palata.
The Greek Prime Minister, accompanied by the Greek Foreign Minister Nikos Kotzias, Deputy Minister Stergios Pitsiorlas and SG MFA Giorgos Tsipras, arrived in Belgrade on Tuesday where he was received by his Serbian counterpart. A private meeting took place between the two Prime Ministers, while there were bilateral meetings between Kotzias, Pitsiorlas and their counterparts. A meeting between the two delegations followed.
The issues discussed by the two sides covered economic cooperation, trade, infrastructure, energy and political cooperation as an axis of peace and cooperation in a troubled region like the Balkans.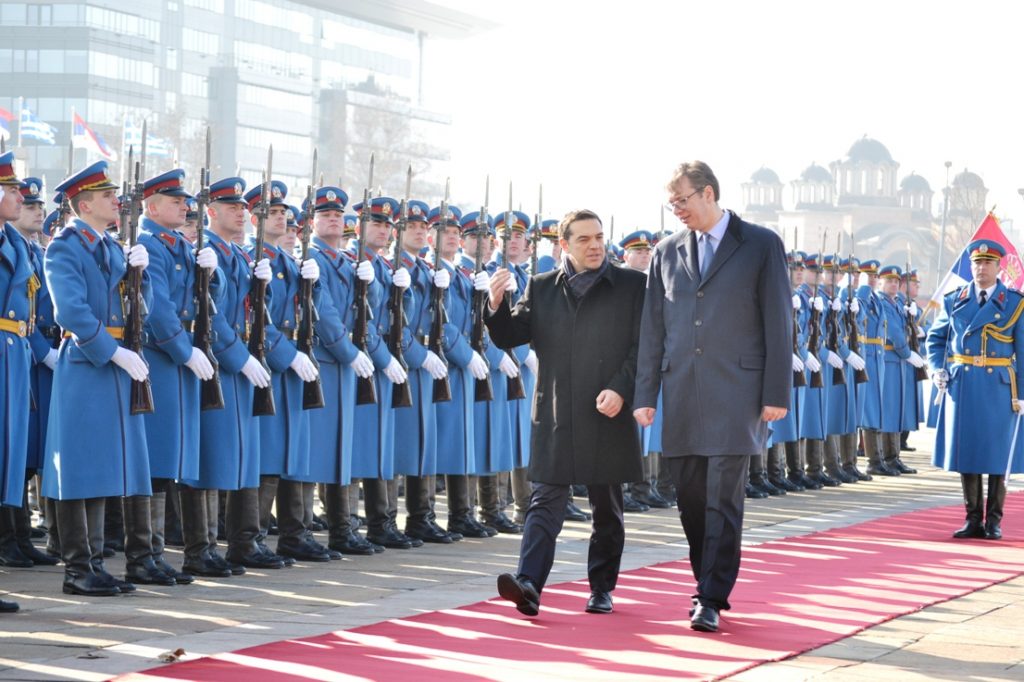 Alexis Tsipras, during the joint press conference with Alexandar Vusic, referred to the important historical and spiritual ties between the two people and the Cooperation and Friendship Agreement which has connected the two people for nearly 150 years as well as the solidarity which Greece showed the Serbian people during the bloody conflict in the former Yugoslavia.
Greece, being third in line in the Serbian investment sector, is seeking to promote further enhancement of cooperation and strategy between the two countries, and for this reason the High Level Cooperation Council is being formed; the Council will meet for the first time in Thessaloniki in the spring 2017.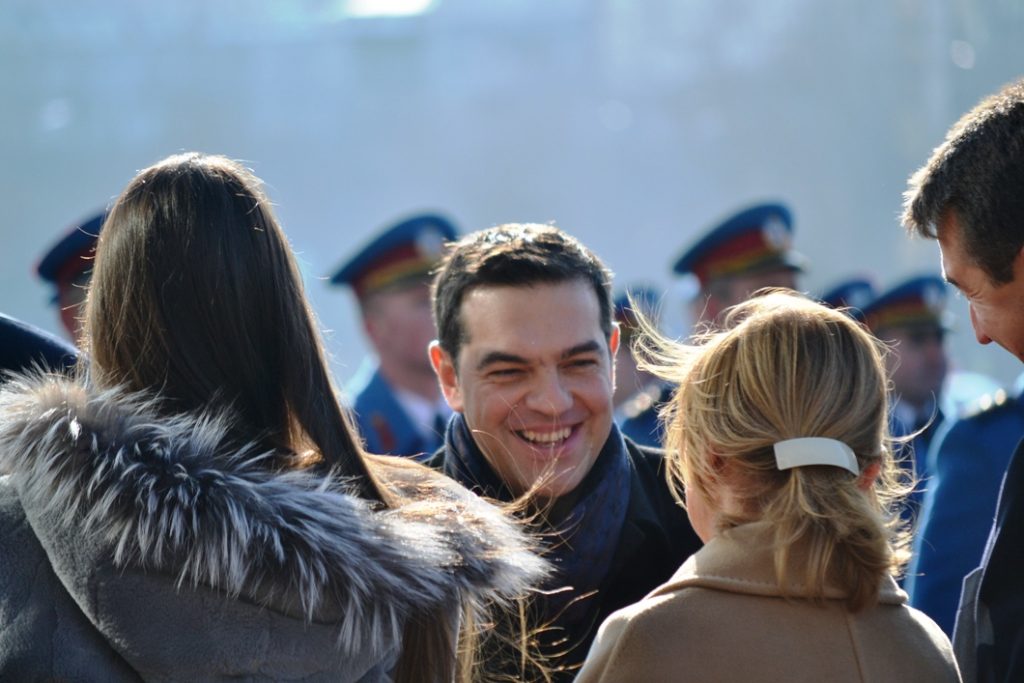 Further to this Alexis Tsipras discussed regional developments and expressed his concern about incidents of irredentism. The Greek Prime Minister stated that "The Balkans can not be constructed on a revisionist logic of international treaties, and noted that peace and stability in the region is ensured through a mutually acceptable solution to the issue of Kosovo".
The refugee crisis and co-operation between Greece and Serbia in the transport sector, as well as a project that would change Balkan geography by connecting Thessaloniki and Belgrade through the Axios (Vardar) and Morava rivers were also discussed.  The Greek and Serbian prime ministers also spoke about the rise of nationalism in Europe; which as the Greek PM expressed, is a topic of concern.
On his part the Prime Minister of Serbia, Aleksandar Vucic stated that discussions were based on "what we have to do in the future. Economic issues, improvement of bilateral relations and the first joint meeting of the governments in Thessaloniki as well as regional issues of stability were at the centre of discussions".
Finally Mr. Vucic thanked Greece for not recognising Kosovo as an independent state and for its support to Serbia's European course./ΙΒΝΑ
Photos: IBNA/ Spiros Sideris