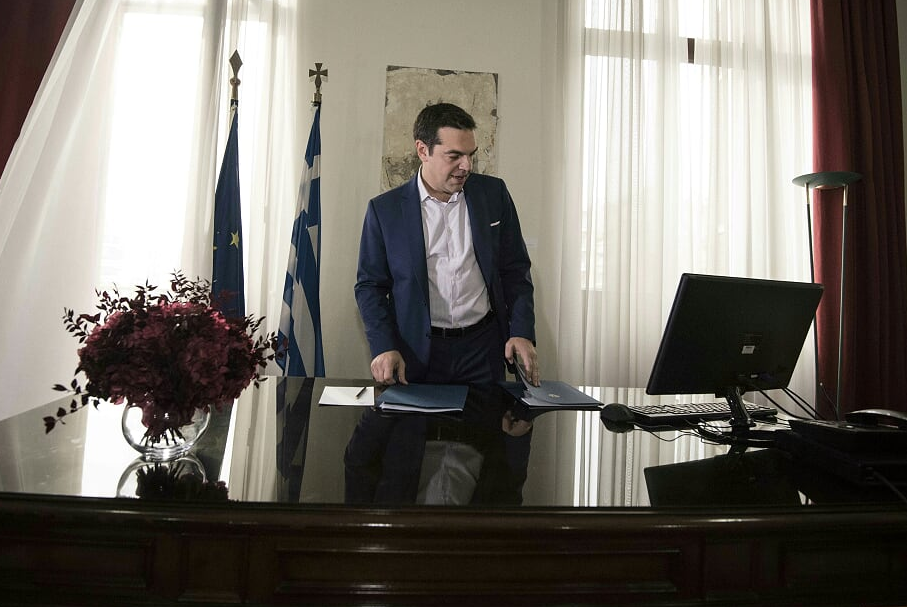 Greek Prime Minister Alexis Tsipras to visit Thessaloniki, in doing so putting into practice the commitment he made for more frequent visits to Northern Greece, since the office of the General Secretariat of the Government has been put into operation recently.
During his visit to Thessaloniki on Thursday, January 5th, the Prime Minister will focus on social policy issues. Alexis Tsipras will go to the office of the General Secretariat of the Government where he will work. The Prime Minister will be working with the Head of the office Ms Katerina Notopoulou.
He will then visit the Port and will discuss the future use of the premises where museums or cultural events operate. Minister of State Christopher Vernardakis will accompany the Prime Minister.
Alexis Tsipras considers his choice to create a General Secretariat of the Government office in Thessaloniki, very important, as Macedonia and Thrace are geographical regions that will welcome a series of investments like TAP, the IGB etc. and special attention is needed so that any investment not only on a financial level but also on a social and cultural level could work.
Besides, the interest that has been expressed for the Alexandroupolis, Kavala and Thessaloniki ports both on energy and transport issues, make the presence of such an office in the region absolutely necessary./IBNA