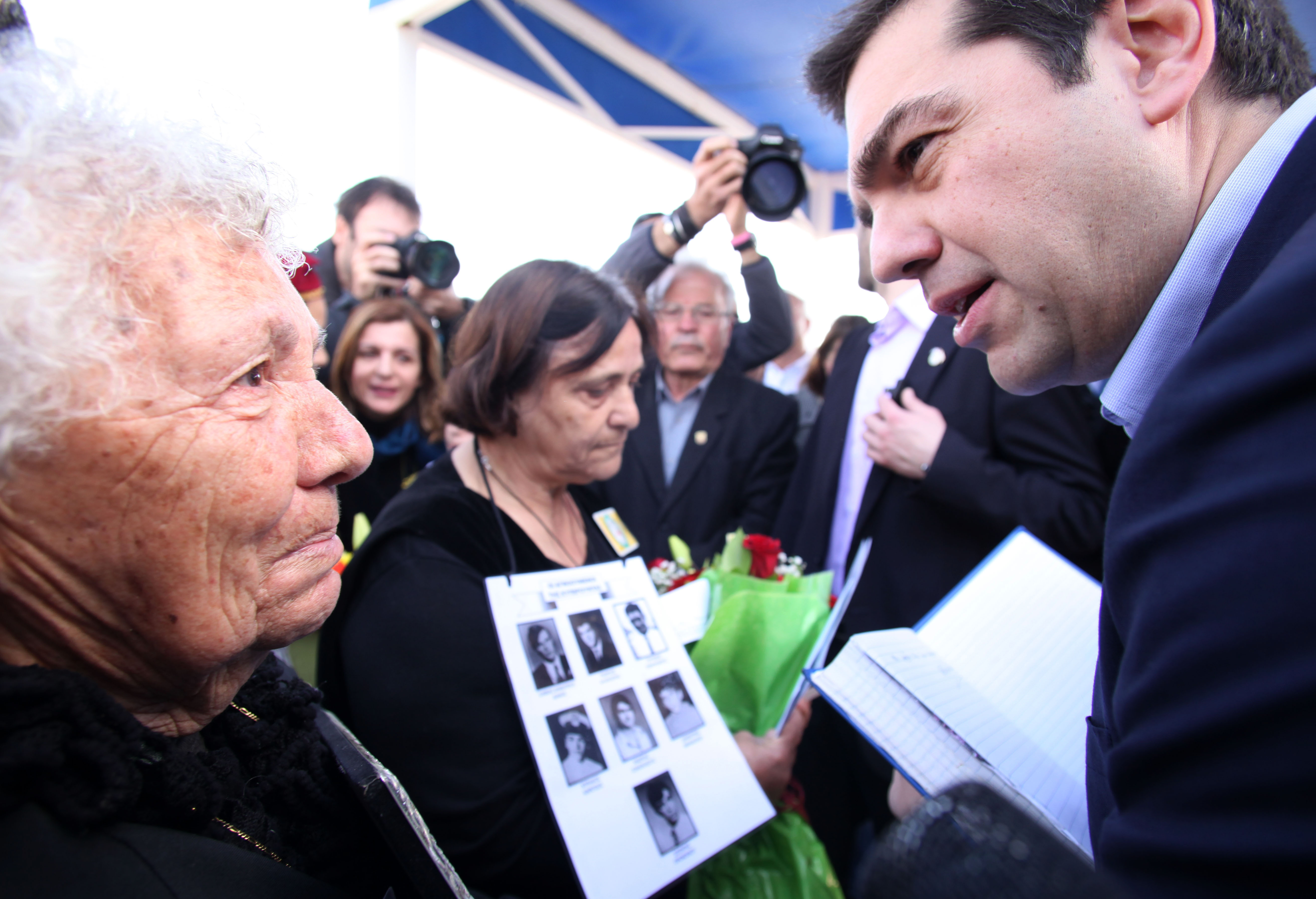 Nicosia, February 3, 2015/ Independent Balkan News Agency
By Kyriacos Kyriacou
Greek Prime Minister Alexis Tsipras finished his two-day visit in Cyprus by visiting the Makedonitissa military cemetery in Nicosia and the Greek Forces in Cyprus (ELDYK) military camp in Malounda.
At Makedonitissa, a cemetery and war memorial for those who fell during the 1974 Turkish invasion, Tsipras laid a wreath and met with relatives of the missing persons.
Greek Cypriot are buried there along with Greek soldiers and officers. The Greek soldiers died as a result of a failed military operation supposedly aimed at helping Cyprus during the 1974 Turkish invasion.
Special forces commandos were sent from Greek island Crete to assist the Cypriot National Guard, but their planes were shoot down by Greek Cypriot soldiers at Nicosia airport, due to lack of communication.
Since 1974 around 37% of the island is occupied by the Turkish army and government recognized only by Turkey was established. The Nicosia airport, was abandoned inside the UN buffer zone dividing the government controlled area and the Turkish occupied area.
"This is matter of human rights violation and dignity. You have our love and support," said Tsipras.
"These boys here, are your boys. They were lost along with our boys in 1974. We fight for them as we fight for our own. We implore you to stand by our side until the fate of each and every one of the missing is known," one of the relatives told the Greek Prime Minister.
The Prime minister signed a book handed to him by one of the relatives.
Following the Makedonitissa meeting, Tsipras, flanked by Defence Minister Christoforos Fokaides and Cyprus' ambassador to Greece Kyriakos Kenevezos, visited the ELDYK military camp at Malounda village, Nicosia.
According to the Cyprus News Agency, the PM met with the camp commander and was briefed on the state of the Greek forces on the island. Tsipras toured the ELDYK museum and addressed the soldiers, noting that ELDYK was there to defend Cyprus on the basis of international law.
"You are part of a historic guard. You serve the values of freedom, independence and justice. Both ELDYK and the state of Greece are by your side," he said.
The Greek Prime mininister left Cyprus at 12.50 pm local time for Rome.