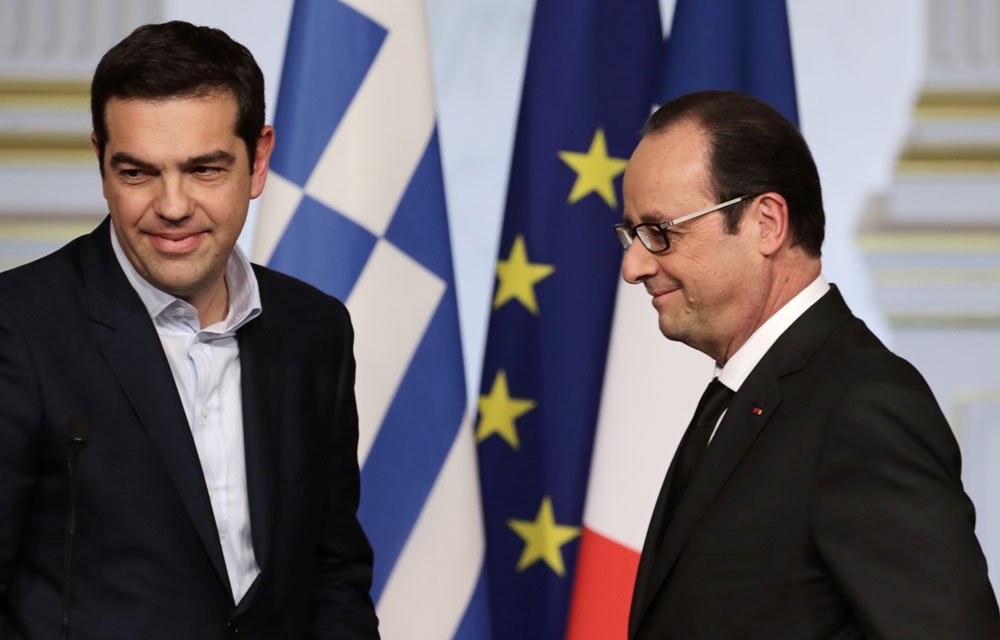 Greek Prime Minister Alexis Tsipras will visit Abu Dhabi from the 2nd to 4th December, on the occasion of the UNESCO Conference "Safeguarding Endangered Cultural Heritage", which is co-organized by the United Arab Emirates and France.
On the sidelines of the Conference, the Greek Prime Minister is expected to hold bilateral meetings with French President Francois Hollande and the crown prince of Abu Dhabi, Sheikh Mohammed bin Zayed.
The "Safeguarding Endangered Cultural Heritage" conference is an initiative by Sheikh Mohammed bin Zayed, Crown Prince of Abu Dhabi and Deputy Supreme Commander of the Armed Forces, and French President Francois Hollande. It will be held under the patronage of the United Nations Educational, Scientific and Cultural Organisation (Unesco) at the Emirates Palace.
"The UAE and France are cooperating to do justice to endangered world cultural heritage and help Unesco in protecting cultural assets," said Jack Lang, President of Paris-based Arab World Institute, personal representative of President Hollande and a former French Minister of Culture. "We are cooperating with our friends in the UAE to conserve the memories of people, as well as to ensure that the conference will succeed in coming up with bold resolutions to combat illicit trade in antiquities and facilitate the restoration and protection of endangered assets in war zone."
The conference will be attended by a number of leaders, international experts and representatives of the International Criminal Police Organisation (Interpol) and other organisations.
"Participating countries should present different views to address the protection of endangered cultural heritage in war zones through tightened security measures," Mr Lang said. "Whatever decisions are made at the conference will not replace the national laws in the concerned states. Rather, they will complement these laws for further caution and heightened measures."
He said the UAE and France would present the decisions to the UN Security Council to ensure an emergency military intervention could be conducted, if necessary, and based on the assessments by Unesco, to protect endangered archaeological sites in conflict zones.
Speakers at the Conference:
HH Sheikh Mohammed Bin Zayed
François Hollande
HE Mohammed Khalifa Al Mubarak, Chairman TCA Abu Dhabi
Irina Bokova, DG UNESCO
Azedine Beschaouch, expert, former Minister of Culture of Tunisia, Permanent Scientific Secretary of the ICC-Angkor
Samuel Sidibé, Director of the National Museum of Mali,
Tom Campbell, director of the Metropolitan Museum of Art
Anne-Marie Afeiche, director of the Museum of Beirut
Jean-Luc Martinez, President and Director of the Louvre Museum,
Richard Kurin, Acting Provost/Undersecretary for Museums and Research of the Smithsonian Institution
Brigadier General Fabrizio Parrulli, Carabinieri for the Protection of Cultural Heritage Commander
Roraima Andriani, Director, Organized and Emerging Crime, Interpol
Saif Saeed Ghobash, Director General, Abu Dhabi Tourism & Culture Authority
Joshua David, President, World Monuments Fund
Laurence Engel, President, Bibliothèque Nationale de France
France Desmarais, International Committee of the Blue Shield/ΙΒΝΑ