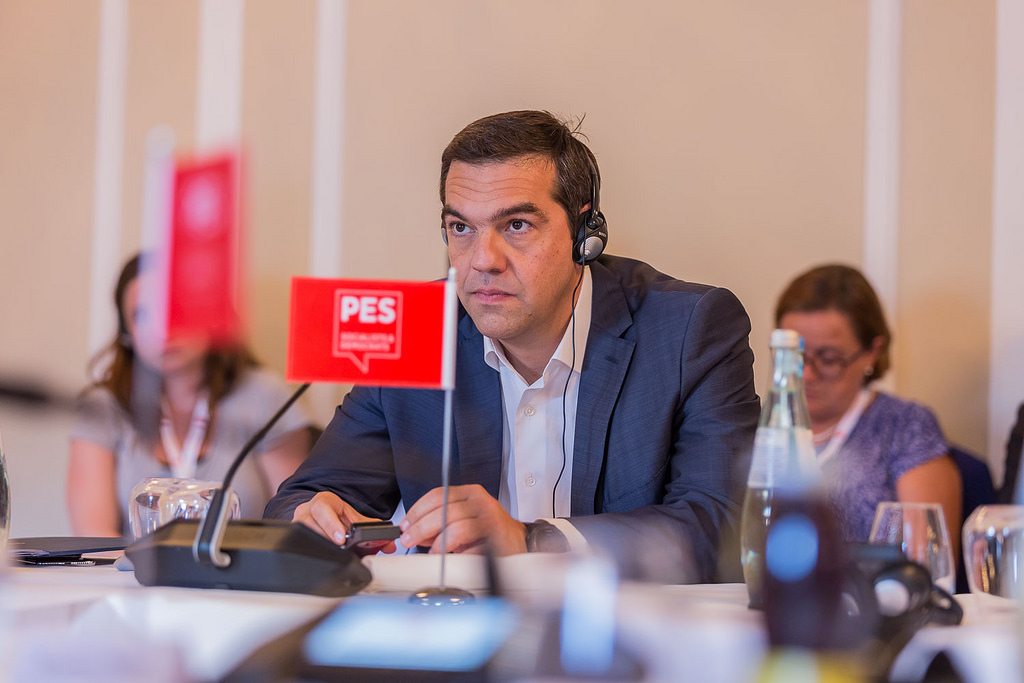 Prime Minister Alexis Tsipras participated on Thursday in a meeting of the Party of European Socialists (PES) in Brussels, reiterating his call for the formation of an alliance of progressive powers to tackle the far-right, nationalist and neo-liberal forces in Europe.
Tsipras went on to urge the left and center-left to unite in opposition to the election of German conservative Manfred Weber as the next European Commission president.
Opposition to the far-right has become a key theme of Alexis Tsipras's strategy ahead of May's European elections, with the Greek PM regularly urging progressives in Greece to join SYRIZA in opposing the rise of extremism.
"The progressive forces of Europe must fight off the possibility of a post-election alliance between the European People's Party and the far-right," Tsipras told PES members, noting that this would be "catastrophic for the future of Europe."
Alexis Tsipras appeared optimistic about the result of the European elections. He went on to emphasize that talks on North Macedonia's EU accession should not be delayed or stopped, because that would further boost the forces of nationalism.
Also attending the PES event, the leader of the center-left Movement for Change, Fofi Gennimata, was quick to point out that Tsipras formed a coalition government with the far-right Independent Greeks party, ruling Greece for over three years.
Gennimata has regularly accused Tsipras of attempted entryism to the socialist and center-left political space occupied by her party.
Meanwhile, main opposition New Democracy party leader Kyriakos Mitsotakis, who was also in Brussels for an EPP meeting, said he was certain voters would reject "lies and populism" in the upcoming European Parliament elections.
"Citizens of Greece, and all over Europe, will leave behind them the lie of populism; they'll vote for a new Europe, one that can offer more and better jobs to our younger fellow citizens, but also security for all European citizens," he said./ibna