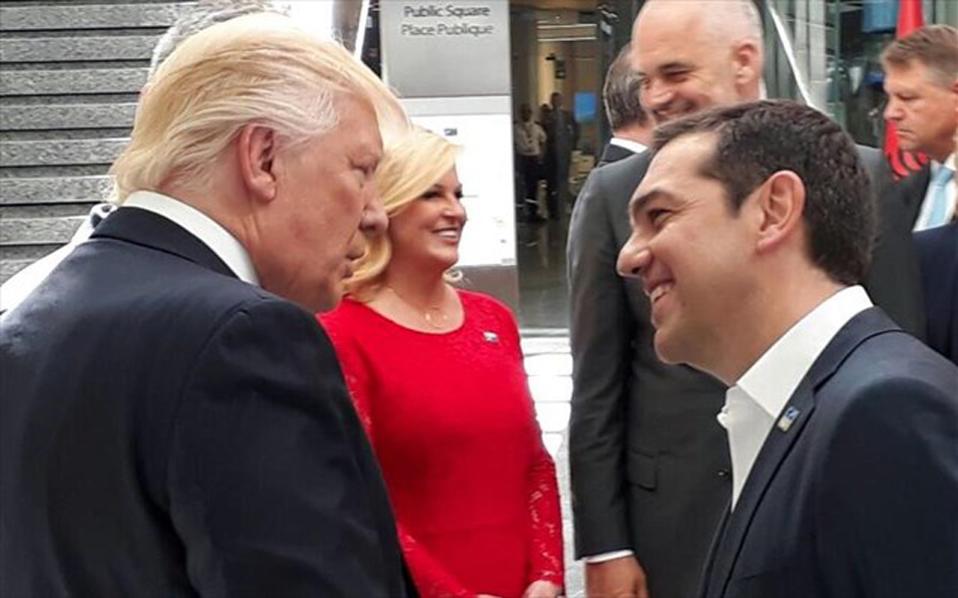 Greek Prime Minister Alexis Tsipras will visit Washington between 15-18 October, accepting the invitation of US President Donald Trump.
The Greek Prime Minister will meet with the US President on 17 October at the White House and will have significant contacts with US government officials.
According to IBNA information, the agenda of the meeting between the two leaders will focus on bilateral issues, economy, investment, energy, defense and security, while regional and international issues, refugee, terrorism, the EU will also be discussed.
While the structure of the Greek delegation that will accompany the Greek Prime Minister to the US capital has not been finalised, according to IBNA information, Alexis Tsipras will not visit New York. The reason is that on 19-20 October he will have to be in Brussels for the European Council.
Well-informed sources commented to IBNA that this trip, which was initially scheduled for the summer of 2017, opens a new chapter in Greek-US relations with a positive sign for both sides. The upgrading of Greece by the United States is evident by the fact that Alexis Tsipras will be the only Greek Prime Minister who officially meets with two US Presidents in less than a year.
As the same sources explained to IBNA, the issue of regional security, the new energy sources in the South East Mediterranean, and the naval base of Souda in Crete which is of particular interest to the US, coupled with the fact that Greece is a pillar of stability in the region, have led the US government to upgrade the importance of Greece. Finally, according to the same sources, Tsipras and Trump will give the final go ahead to a number of issues that have been the subject of consultations between the two countries over the past period./IBNA