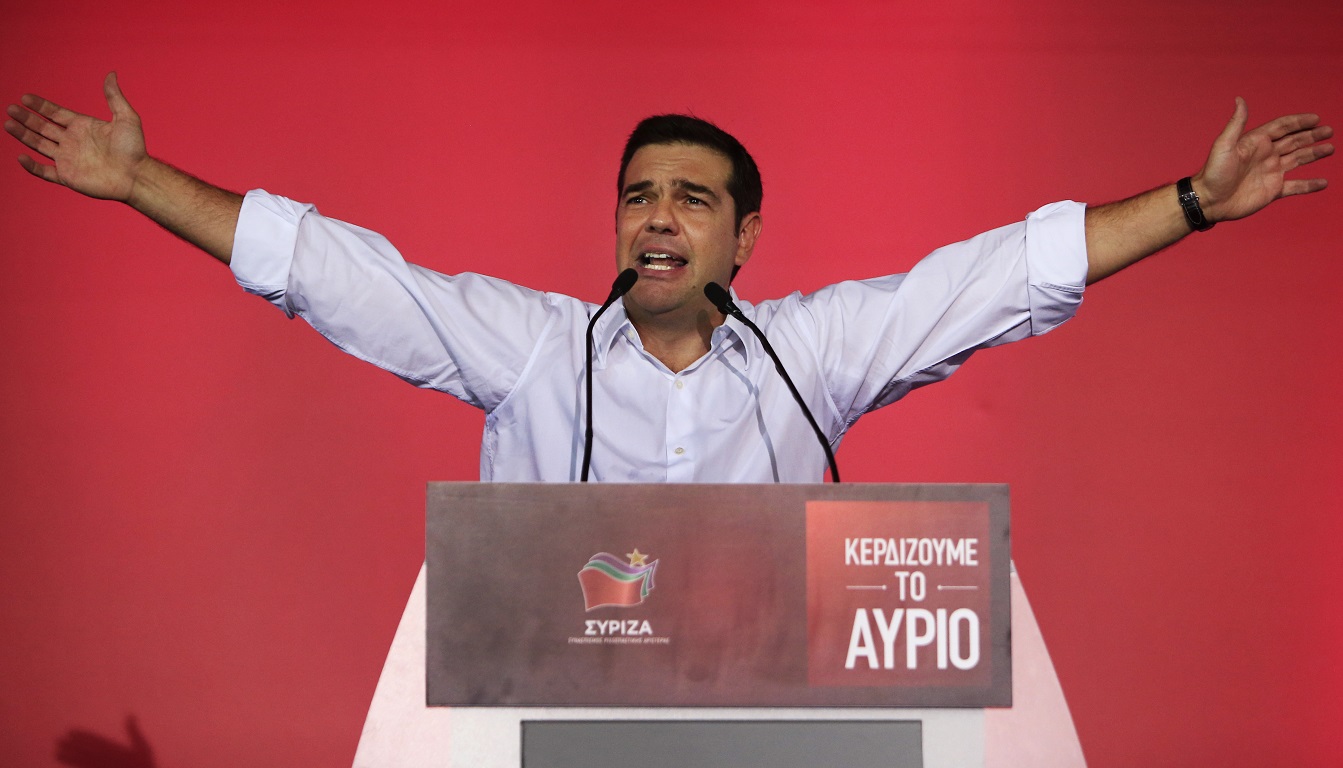 Athens, September 22, 2015/ Independent Balkan News Agency
By Zacharias Petrou
Alexis Tsipras returned to power on Sunday having scored a convincing electoral win that allowed him to renew the alliance with Independent Greeks and its leader Panos Kammenos. The two parties will have a majority of 155 in the new parliament.
Syriza leader Alexis Tsipras was sworn in as Prime Minister on Monday evening. The new cabinet is expected to be announced and sworn in on Tuesday.
The result of the election which gave Syriza 35.4 percent of the vote, slightly shorter than its share in January's general election, was seen as a surprise to many. Having made a U-turn in favor of a bailout agreement and with the economy in shambles, Alexis Tsipras was neck and neck in opinion polls with main opposition New Democracy in the run up to the election.
However, Syriza's strategy proved to be exactly what the party needed to score another big win; along with Tsipras's own charm, political charisma and rapport with the electorate the two combine to bring Syriza back to power.
The significant abstention rate – as much as 49% of the electorate – helped Syriza too. Many disgruntled young voters that may have voted against Tsipras did not show up at polls. However, analysts said it was also clear that Syriza supporters had rallied to ensure that the "old establishment" was blocked from making a comeback.
Alexis Tsipras's victory is considered greatly important on many levels as he managed to clear his party of anti-bailout rebels while simultaneously ousting the Popular Unity (LAE) party and its prominent hardliners (Lafazanis, Constantopoulou, etc.) from parliament. Meanwhile, he also strengthened his position in Europe as he is now considered the only Greek leader able to implement the country's bailout deal.
As an added bonus, in the last days of the campaigned he succeeded in helping his coalition partner in the previous government, ANEL, make it to parliament defying opinion polls.
Syriza's shift to the center-left over the space of a few months without the party losing electoral support constitutes a major tactical feat that has put the party in good stead to implement agreed reforms over an uninterrupted four year term.
Greece's creditors have already showed support to Alexis Tsipras. However, European officials and leaders were quick to remind the left-wing Greek leader that there is not time to waste.
European Commission spokesman Margaritis Schinas told reporters that the Commission "congratulates Alexis Tsipras for his victory". Schinas said Tsipras's first government committed to an "ambitious programme of reforms […] The new government will now have the mandate to carry out those reforms. There is a lot of work ahead and no time to lose" the spokesman said.
European Commission Vice President Valdis Dombrovskis said Greece could return to growth if it fully and properly applies the reforms agreed in the country's third bailout deal. Dombrovskis also stressed that Greece must immediately fulfill its obligations in order to return to fiscal stability.
French President Francois Hollande declared that Syriza appears to achieve an "important success" for Greece and for Europe. The result of the Greek election represented a "significant" success for re-elected premier, said Hollande. "Greece will have a period of stability with a solid majority," he told reporters.
European Parliament President Martin Schulz also congratulated Syriza leader Alexis Tsipras for his victory.
"Now a solid government ready to deliver is needed quickly," Schulz posted on his official twitter account.
"I hope that the elections will now provide for the political stability necessary to face all the challenges at hand. Many of the biggest challenges facing the European Union as a whole are the same as those facing Greece as a country […] I trust that Greece, with your new Government will contribute constructively in seeking solutions to all those challenges," EU Council President Donald Tusk said in a message to Tsipras.