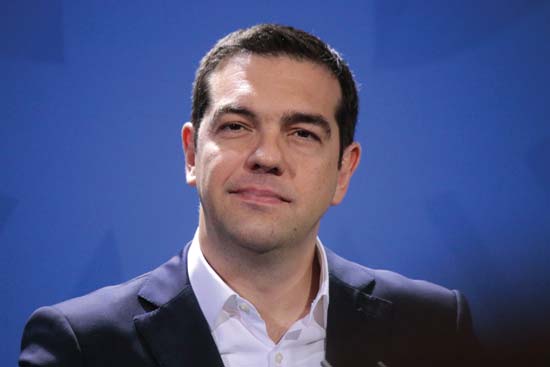 Looking to the other side of the Atlantic, Alexis Tsipras and his staff are preparing for their visit to the U.S. of A. which will last from the 13th until the 18th of October.
The Greek premier will be accompanied by Foreign Affairs minister, Nikos Kotzias, Defence minister, Panos Kammenos, Finance minister Dimitris Papadimitriou, the minister of Digital Policy, as well as Euclid Tsakalotos and George Chouliarakis who will already be in the American capital so as to take part in the IMF Annual Meeting (October 9-15). Tsipras will have meetings both in Washington and in Chicago too.
His most important ones will be with the American President, Donald Trump and with the IMF's Managing Director, Christine Lagarde. Security, defence, energy, investments and finance are going to be on the table for Tsipras and Trump to discuss.
Apart from his officials talks, Tsipras will get together with the Greek Community in Chicago and Washington, with Greek as well as American investors and also with other politicians.
His long-prepared visit, although of grave importance, is not going to determine the future of Greek-American relations. According to IBNA's exclusive information, it will be the beginning of a fertile dialogue between the two for further, and more substantial, beneficial and constructive cooperation.
The same sources speak of a trip that is not going to offer solutions to certain bilateral problems. The main reason here is that the American government still does not have a specific plan of action regarding its international-level-stance. An American high official and member of the cabinet explained to IBNA that the route followed by United States' administration has created a haziness around their foreign policy, thus making it hard for them to close deals or officially agree on co-operations.
Sweeping changes in the structure of key ministries, lacking staff in critical positions and the Trump administration's absence of goals have caused irregularities in their policy. Irregularities that are quite obvious in the international political arena.
None of the above, however, lessens the meaning of Tsipras' visit. IBNA's sources underline that the discussed haziness is not to last long.
Nevertheless, up to now, the previous contacts between officials of the two governments have produced neither a Greek nor an American specific or complete proposal plan. So, the main objective of the meeting between Tsipras and Trump will be to gather proposals, explore the intentions (of the two) and search for common ground on issues that interest both sides.
The official visit of Tsipras to Washington is a good start. Let us not forget that Greece's geopolitical upgrading could be sealed with the U.S. stamp. Something that could release the powers which will help Greece exit an eight-year-smothering crisis for good…/ΙΒΝΑ
Photo: © 360b/Shutterstock.com