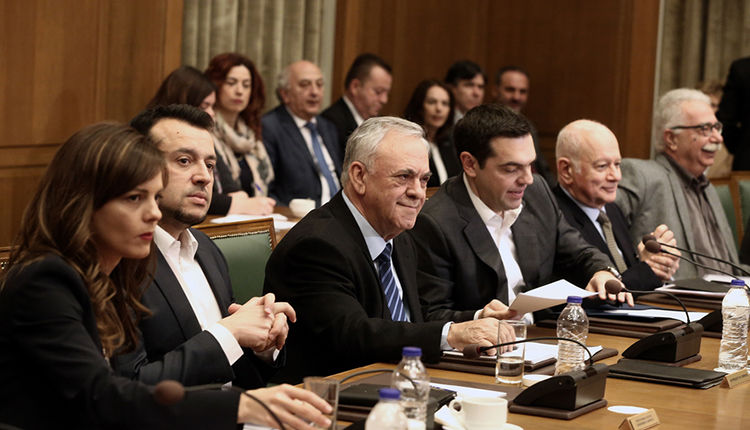 Greek Prime Minister Alexis Tsipras will present the country's future Growth Strategy during a cabinet meeting he is scheduled to chair on Monday. The Strategy will come into force in the post-bailout era, with the Greek bailout program set to be concluded in August 2018.
The Strategy is being dubbed the post-bailout manual for Greece by the coalition government, outlining a set of aims, means and factors. According to government sources, the key target is to embed stability in fiscal issues, stemming from the fact that primary surplus targets are already consistently being met.
For the next four years, the economy is expected to continue to achieve fiscal targets, chief among which the 3.5% primary surplus. The country's GDP is also forecast to continue to expand; factoring in prospective debt relief will see the Greek economy receive a significant boost.
Greece's coalition government identifies a series of areas in which significant growth prospects lie. These include shipping, tourism, agri-food, logistics, energy, infrastructure, pharmaceuticals and other industries. According to the Strategy, specific policies will be utilized to boost these sectors and help achieve a goal of increasing exports from the current 33% to 50% by 2025.
In terms of means, the government's strategic thinking includes continuing to promote institutional change and reforms, as well as securing financing tools to help enhance production. European funds – including financing from the EIB, EBRD and European Commission – will be directed to specific growth projects in coming years, according to Athens. Over the next 3 years, as much as 20 billion euros could be injected into the Greek economy.
Moreover, the Tsipras administration plans to develop initiatives towards establishing funds to support start-up firms, entrepreneurship and SMEs that are active in Greece. The effort to create a Greek Development Bank is also incorporated in the strategic plans for the post-bailout period. As Greece's borrowing costs further decline towards pre-crisis levels, the government expects to sustain a return to sovereign debt markets.
At the center of the master-plan to set the Greek economy on the path to growth, the country's government places youth, society and workers. Plans to support the sectors of public health, education and social security will be analyzed in detail by the Greek premier, whose idea of Fair Growth has been a pivotal part of economic policy in recent years.
Tsipras will unveil plans to tackle undeclared employment, restore collective bargaining, increase the minimum wage and create more high-quality jobs./ΙΒΝΑ