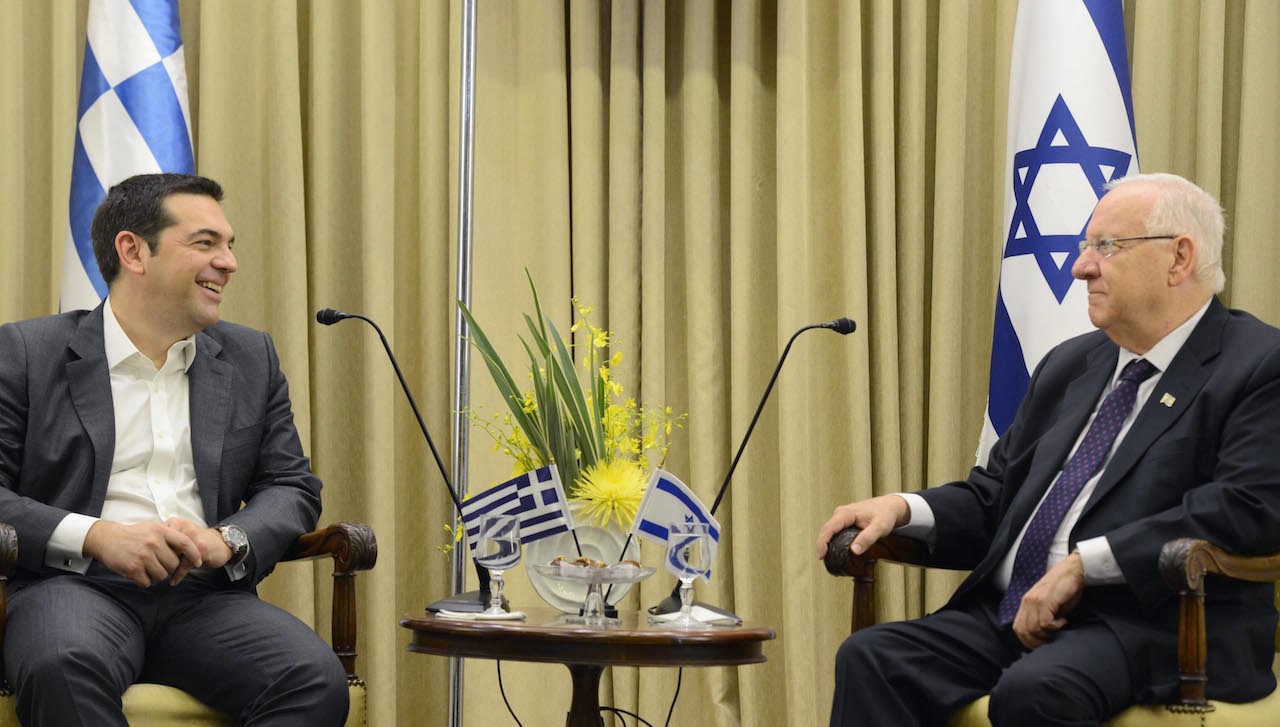 The Israeli President Reuven Rivlin visited Greece on Monday and during his visit he met with the Greek Prime Minister Alexis Tsipras.
Greece's PM welcomed the Israeli President at Maximos Mansion stressing the importance of his visit at this particular time, specifically saying to Rivlin, "You come at a symbolic moment". His comment had to do with the fact that two days ago it was the International Holocaust Remembrance Day and Tsipras said that,"The Greek Jewish community suffered greatly during WWII".
As for the bilateral ties between the two nations, the Greek premier mentioned how close the two countries have been "adding that their shared history was a lesson for the future. Tsipras underlined the need for cooperation to address the challenges in the region, mostly in the matter of security: 'We must take bold steps for peace and stability', ANA-MPA reports.
The Israeli President stated: "It is our fate to live together and to turn the southeastern Mediterranean into a paradise, all of us together – Israel, Cyprus, Palestine, Egypt, Jordan and Greece."
On Tuesday, the two politicians will visit the northern Greek city of Thessaloniki, where they will "attend a ceremony laying the foundation stone of a new Holocaust Museum" there…/IBNA