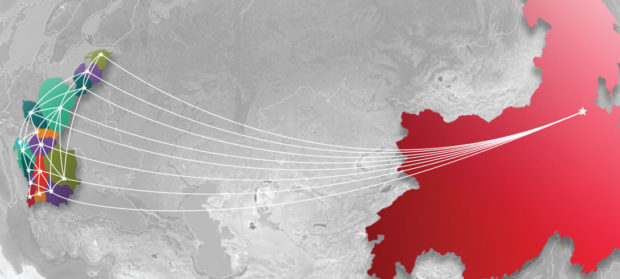 According to the latest information, Greek Prime Minister Alexis Tsipras will be in Dubrovnik on 12 April 2019 to attend the 8th Summit of Heads of Government of the countries of Central and Eastern Europe and China.
Croatian city will also host the 9th Business Forum where there will be meetings of Chinese and European companies.
The 16 + 1 cooperation was established in 2012 to promote business and investment relations between China and 16 Central and Eastern European countries. Albania, Bosnia and Herzegovina, North Macedonia, Bulgaria, Croatia, Czech Republic, Estonia, Hungary, Latvia, Lithuania, Montenegro, Poland, Romania, Serbia, Slovakia, Slovenia, and Greece as an invitee after the Sofia Summit, are the participating countries in this cooperation.
This initiative, which is part of China's One Belt One Road project, provides an opportunity for business partners from China and European countries to cooperate in various areas such as industry, trade and investment, infrastructure, transport and catering, energy, culture, education, tourism and many others.
Of the 16 participating States in the Cooperation, 11 are EU Member States, five of which are also members of the euro area single currency, four are EU candidate countries and one potential candidate country. The annual summits, business meetings and statements made by representatives of the participating European countries and China from time to time seem to shape a new regional context on the European continent.
The EU response to the 16 + 1 initiative
China's cooperation with the countries of Central and Eastern Europe, all of which have a "communist" past, has triggered the EU's reaction. EU officials believe that this cooperation undermines European integration and the participating countries act China's "Trojan Horse".
It is no coincidence that in March 2019 the EU described China as a "systemic rival", an unusual reaction and rhetoric for European practice. That is why the EU is asking China to adopt a 'One Europe' policy as the EU backs the policy of 'One China'.
Greece and the 16 + 1 initiative
Greece's participation in the 16 + 1 initiative confirms the key role that Greece has for China in the region and the One Belt One Road project. Many analysts link China's investment in COSCO in the port of Piraeus with the countries of Central and Eastern Europe.
China's central planning is also the development of road and rail networks linking Greece through North Macedonia, Serbia and Hungary to central and northern Europe, boosting China's economic penetration in Europe.
Of equal importance is the participation of Alexis Tsipras at the One Belt One Road Forum to be held in late April in Beijing./ibna