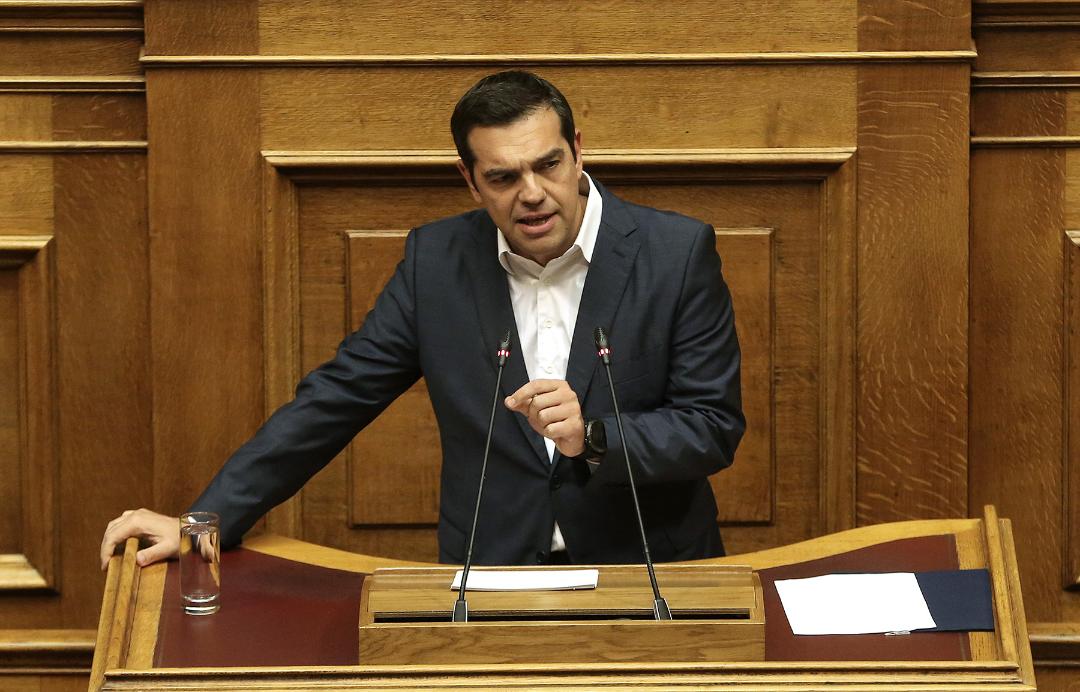 Main opposition leader, Alexis Tsipras, launched an out assault on the government and Kyriakos Mitsotakis himself for the recent legislative actions. "You violate the law and order for the big and the powerful. For the villains in costumes and neckties who steal public money and live a rich life at the expense of the 'fools'", he said to K. Mitsotakis at the "prime minister's hour".  "You have restored the policies that led to bankruptcy", he stressed.
SYRIZA's president accuses the government of serving the interests of the "oligarchy" and "white collars". The prime minister's question to the prime minister was based on three facts: First, the legislation on retroactive immunity of bank executives. That is, the abolition of ex officio prosecution, which will only take place if the bank submits a formal complaint to the bank's administration.
"You are securing legislative immunity for maritime loans to your parties, ND and former PASOK and the Media. And for the past, for what has been given for so many years, but also for the future", Tsipras pointed out.
Second, the regulation legislation, according to which accounts suspected for having been used in money laundering become unfrozen before their case is finalized. As the former prime minister pointed out, it concerns "indicted businessmen, shipowners and bankers who have their accounts frozen because they are being audited for money laundering". The suspended amounts, possible misappropriated public money, reach 1.2 billion euros.
"Answer with names", he called on the prime minister, stressing that already the key suspect in the Novartis scandal, K. Frouzis, had announced that he would launch proceedings to unfreeze his accounts.
Third, he noted the government majority's refusal to change Article 86 of the Constitution on the "criminal immunity" of ministers. SYRIZA had proposed adding an interpretative statement stating that the minister's bribery did not fall within the statute of limitations deadline, so that it would be possible to be prosecuted even if two parliamentary terms have passed. They also proposed that the cases be judged by ordinary justice.
"Do you have anything to fear? Is it possible that your executives are being held liable for suspicious cases? Do you want to ensure that a possible bribery of one of your ministers in the Novartis scandal will fall within the statute of limitations", Tsipras wondered./ibna