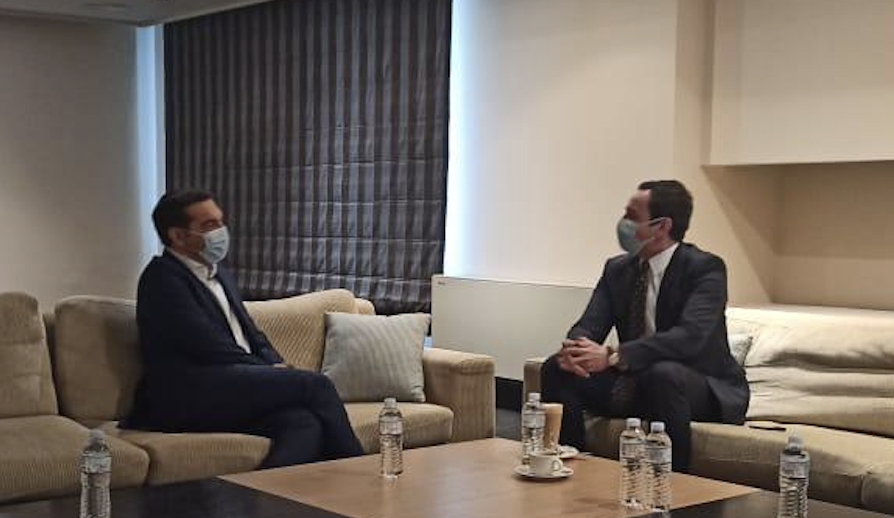 Former Prime Minister and President of SYRIZA-Progressive Alliance Alexis Tsipras had a particularly interesting meeting with the Prime Minister of Kosovo Albin Kurti on the sidelines of the Economist conference in Athens.
At Friday's meeting, Alexis Tsipras and Albin Kurti discussed the importance of Greece-Kosovo bilateral co-operation, the Belgrade-Pristina dialogue mediated by the EU and the European perspective of the Western Balkans.
Alexis Tsipras stressed to the Prime Minister of Kosovo that peace in the Balkans can only be built on mutually acceptable solutions based on international law.
The meeting took place at a time when it is heard from many sources that Athens is about to recognize Kosovo. Greece, along with Cyprus, Romania, Spain and Slovakia, have not recognized Kosovo by EU countries for reasons of national security and sovereignty.
In September 2019, in New York, Greek Prime Minister Kyriakos Mitsotakis had met with the then President of Kosovo, Hashim Thaci. It was the first time a Greek prime minister has formally met with a Kosovo government official since 2008 when Pristina unilaterally declared Kosovo's independence from Serbia.
The Greek Foreign Minister's visit to Pristina a few weeks ago resulted in the Greek Ambassador being summoned to Belgrade to the Serbian Foreign Ministry for clarification./ibna