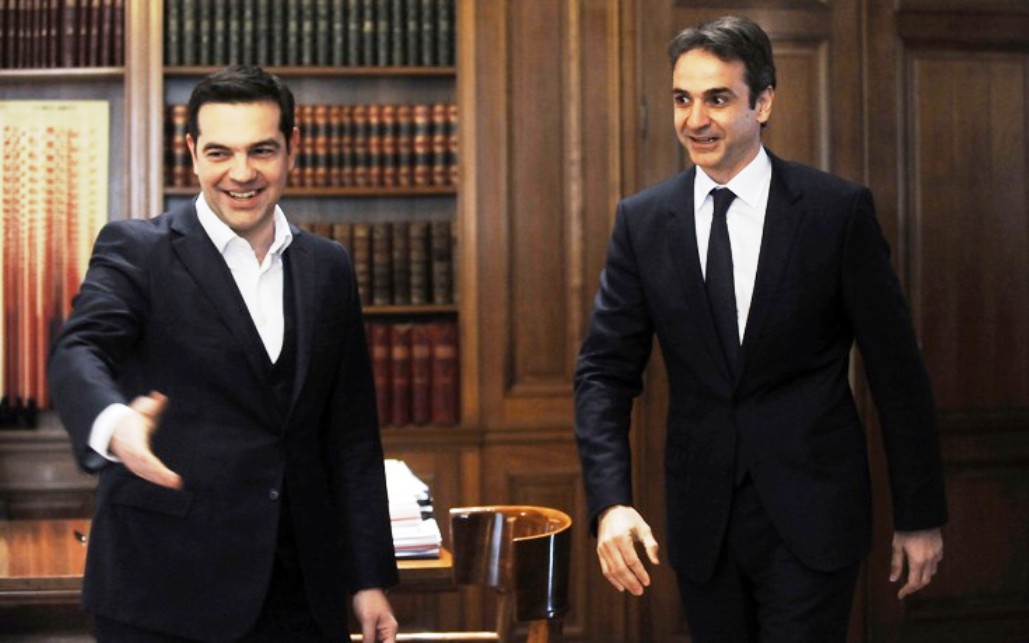 Greek Prime Minister Alexis Tsipras will hold meeting with Greece's political party leaders on Monday to brief them about the agreement struck with creditors at last week's Eurogroup meeting.
Developments in negotiations on the Cyprus issue will also be discussed.
Tsipras will meet with the leader of To Potami party, Stavros Theodorakis and the leader of the Union of Centrists part, Vasilis Leventis on Monday.
Talks will continue on Tuesday as the PM will meet with Communist party leader Dimitris Koutsoubas, Democratic Coalition leader Fofi Gennimata and main opposition New Democracy party leader Kyriacos Mitsotakis.
The premier will also brief Parliament president Nikos Voutsis on Tuesday afternoon.
Tsipras will tell opposition party leaders that Greece has made a "decisive step" and sent a "clear message" to international markets that by next year the bailout will forever be a thing of the past.
Addressing the nation last Friday, the PM said that the agreement at the Eurogroup, paves the way for a return to the markets for Greece, adding that for the first time after the "difficult compromise" of 2015 "we "feel vindicated".
Opposition parties heavily criticized the government's efforts, branding them a failure and arguing that Athens had come away with nothing on debt relief or inclusion in the European Central Bank's quantitative easing program.
Kyriacos Mitsotakis told Greek television station Alpha on Friday that Tsipras has "failed" as he committed to additional austerity worth 5 billion euros to be imposed after the end of the current program in 2018.
Meanwhile the head of the Euro Working Group, gave Greece hope that the country could return to debt markets between autumn this year and spring 2018.
In an interview on Saturday, Thomas Wieser said "Greece could return to the markets soon […] subject to proper handling and good economic policy". He also said he expects talks on debt relief measures to start in mid-2018. "There's political will to look at the framework of relief at the end of the program and if it is necessary to provide the agreed relief."
According to analysts, Greece's coalition government struck a deal last week that could provide Alexis Tsipras time to push on with his agenda to attract investors to Greece and see the economy return to sustainable growth.
Reports in the Greek media over the weekend suggested that the Prime Minister has sent a strict message to his ministers, now that the review of the bailout program is over. Tsipras reportedly wants ten major investments to proceed immediately along with the rest of the government agenda.
Rumors have also emerged that the PM is contemplating reshuffling the cabinet, however, government sources deny the information./IBNA