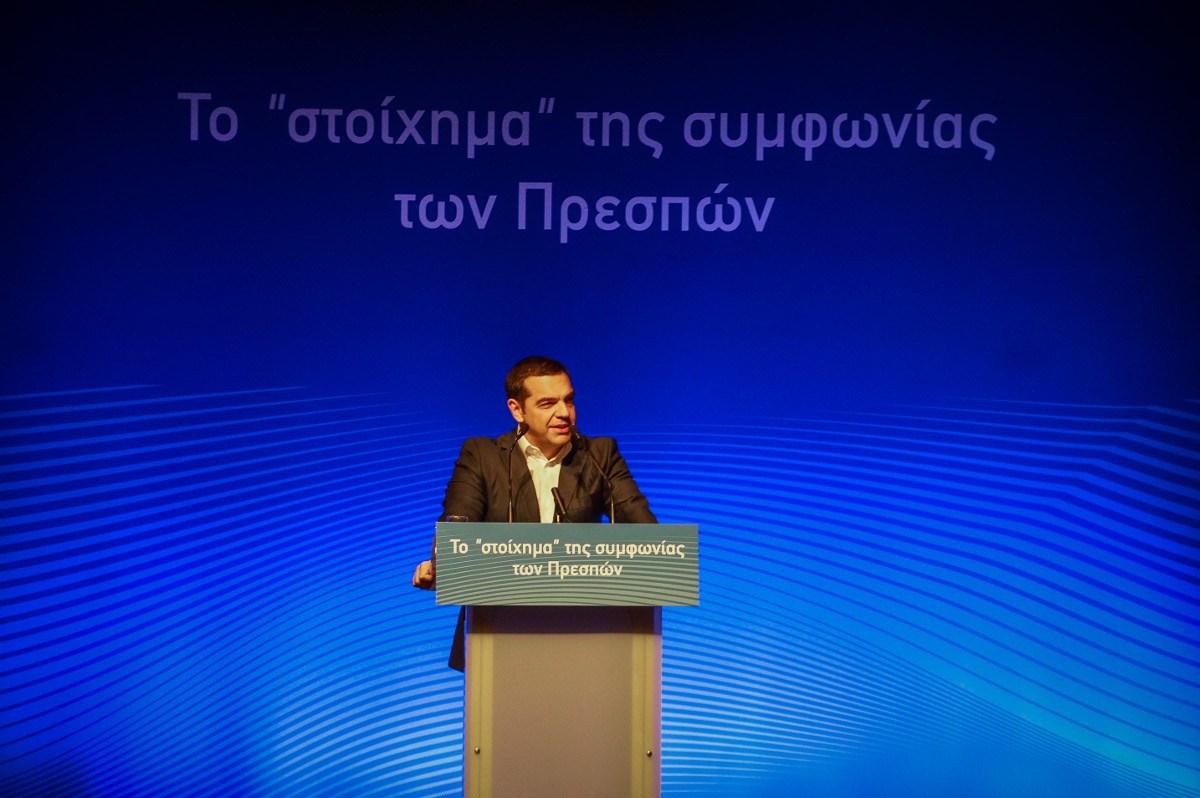 Greek Prime Minister is turning to the MPs to ask for a vote of confidence after the withdrawal of the President of Independent Greeks and former Defense Minister Panos Kamenos from the government on Sunday. Alexis Tsipras will open the discussion on the vote of confidence that begins tomorrow morning in Athens and ends with the vote on Wednesday, shortly before midnight. From the government camp is expressed the optimism that the "magical" number of 151 MPs will be secured on Wednesday.
The expected "divorce" in the government coalition, after the completion of constitutional changes, became reality on Sunday. Panos Kammenos' exit from the government was followed by Deputy Defence Minister Kolia-Tsaroucha and MP Katsikis. Their support for the government, on the other hand, expressed by the other four MEPs coming from ANEL, two of them ministers.
The new Minister of National Defence is the former head of the General Staff, Admiral Evangelos Apostolakis, who swears tomorrow.
For a "fixed divorce" and with spikes against the MPs who plan to support the government responds the opposition, repeating the demand for elections.
The next day and Tsipras' call to progressive forces
From a mass event for the Prespes Agreement in Athens, with the participation of personalities and officials from the center-left, the left, and university lecturers, the Greek Prime Minister made a call for the joining of the democratic, progressive and left-wing forces in view of the elections to the local government, the European elections and the national elections. From the event's stage, he even congratulated his friend, Zoran Zaev, for the courage he showed from the beginning to the end of this process, because he did not back down to "the nationalist hate rallies organized by the VMRO" .
Alexis Tsipras' invitation card demonstrates the next day's strategy, following the end of the memorandums and the political "divorce" with the right-wing party of ANEL. His goal is to put forward a progressive front and alliances on the way to the polls, but also with a look at a new government co-operation on the day after the elections.
The Prespes Agreement for immediate ratification
If the vote of confidence on Wednesday evening is assured, the Tsipras government will immediately launch the process of ratification of the Prespes Agreement by the Greek Parliament, possibly in the coming week. "The Prespes Agreement is both historic and patriotic and nationally beneficial", the Greek Prime Minister stressed on Sunday, underlining the decision of Athens "not to back down"./IBNA