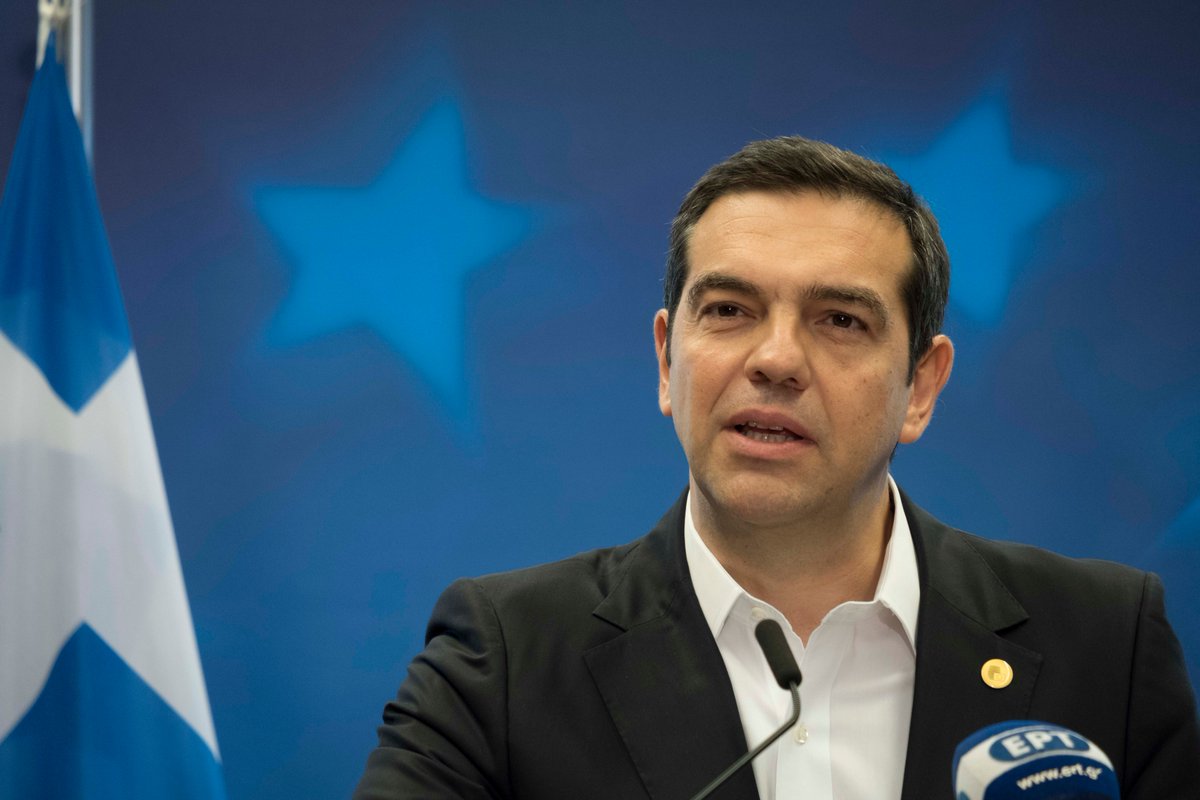 The difficulties of the EU summit in Brussels were presented by the Greek Prime Minister at the press conference he gave at the end of the summit.
"We had a difficult Summit", said Alexis Tsipras to explain that this was "because it is not true that we all share the same principles and values. What we knew as the founding values ​​of the EU (solidarity, humanism, respect for human rights and international law) are not a common place for the 28."
"Yesterday there was a controversy between the forces that want a European solution on the basis of co-responsibility and solidarity on the immigration / refugee issue and those who choose to move on the basis of overwhelming and unilateral actions", the Greek Prime Minister noted.
For its part, Greece, according to the Prime Minister, stressed that the European approach to the management of migration and the refugee flows should be comprehensive, addressing both relations with third countries, border management and the internal dimension, based on the values ​​of the EU.
"Forces that do not want European solutions have set limits on our co-operation at the level of 28. We agreed on moving on to a network of partnerships to ensure that flows are managed under conditions that protect the Schengen Agreement.
It was agreed that the Common European Asylum System and the Dublin Regulation should be revised on the basis of responsibility and solidarity. The strengthening of co-operation with the African countries was emphasised, with emphasis on addressing the root causes of migration", Alexis Tsipras said during the presser.
Greece also stressed the importance of effective co-operation with Turkey in the framework of the EU / Turkey Joint Declaration. "Turkey has to implement the bilateral readmission agreement with Greece – which has been suspended – and the EU / Turkey agreement", concluded the Greek PM.
Finally, beyond the debate on immigration, with the decision taken to open accession negotiations with fYROMacedonia and Albania in 2019, led by Greece, the EU regains its role in the Balkans by offering a vision to the region, while strengthening the role of Greece.
While in Brussels, Alexis Tsipras announced the maintenance of the reduced VAT on the five islands that receive the largest volume of refugee flows, as the legislative act is proceeding immediately with a mandate by the Greek premier…. / IBNA