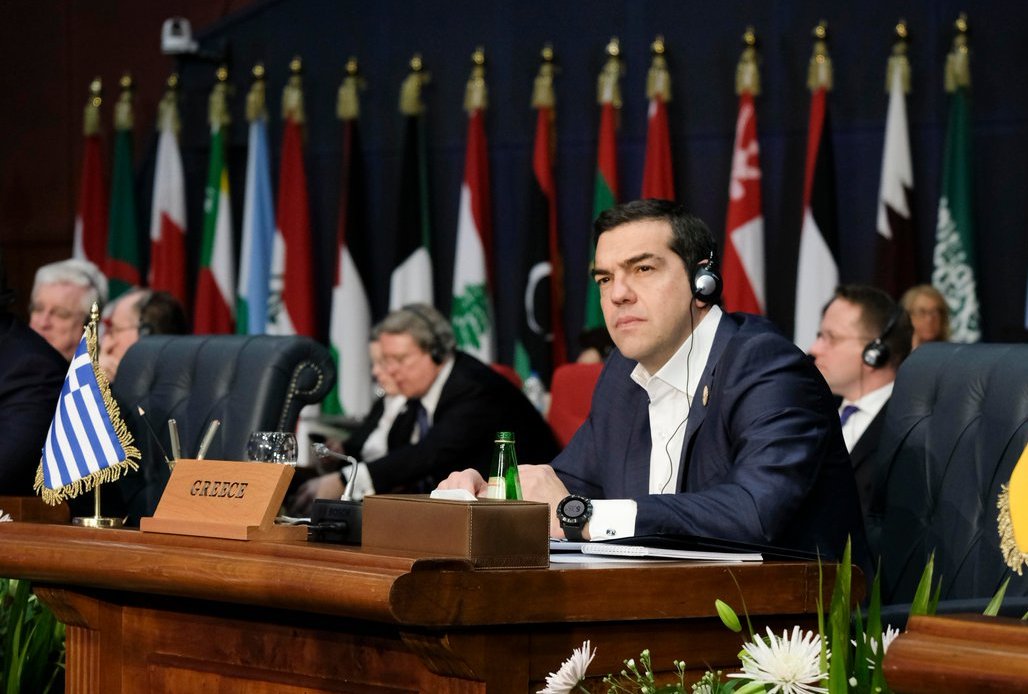 Greek Prime Minister has been in Sharm el Sheikh since Saturday night where he is participating in the 1st European Union – Arab League Association Summit, which started its works on Sunday afternoon, February 24, and ends on Monday, February 25.
The Greek Prime Minister in his intervention during the first day of the Summit's work reportedly noted that "the Summit comes at a very critical time for the future of Europe, North Africa and the Middle East". But he then raised his concern about the fact that this is just the first time that such an event is taking place.
According to the same information, Alexis Tsipras stressed the need to widen the dialogue between Europe and the Arab world both to address the regional challenges (conflicts, etc.) and their tragic humanitarian consequences (refugee-migrant) and to create a positive, multilevel cooperation agenda (Economy, energy, culture, etc.).
Continuing, the Greek Prime Minister referred to the role of Greece and Cyprus as a bridge and a catalyst for the Euro-Arab dialogue, through the long-term relations and the initiatives they have developed with the Arab world.
"Our response should be focused on addressing the root causes of migration, such as conflicts and poverty. At the same time, there must be a fair sharing of the burden, bold dialogue decisions and cooperation between us", Alexis Tsipras said.
Finally, the Greek Prime Minister noted that "today's Summit should mark a new era in our relations and a new strategy for stability, security, development and cooperation in the Mediterranean that has been uniting us for millennia. This is now more critical than ever, not only for European and regional, but also for global security. The EU Arab League summit is the first positive first step and it must continue./IBNA