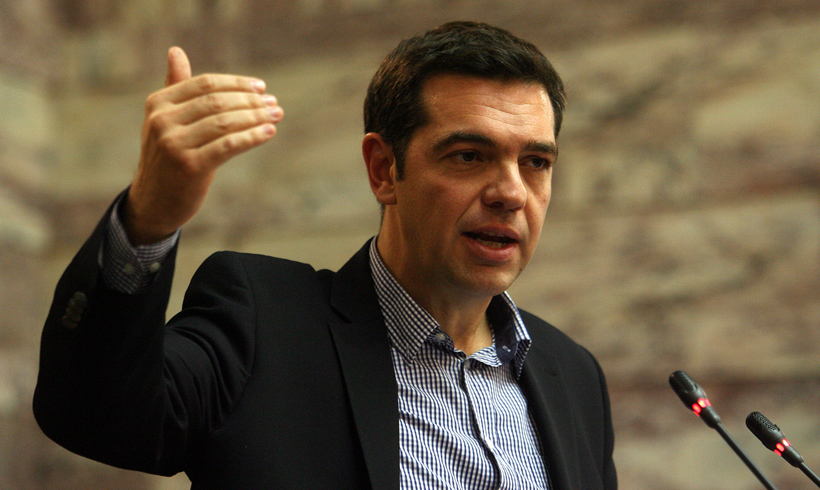 Athens, April 17, 2015/ Independent Balkan News Agency
By Spiros Sideris
Optimistic that there will be an agreement by the end of April, despite existing disagreements, appeared with his statements to Reuters the Greek Prime Minister Alexis Tsipras.
As the Prime Minister said, there are four points of disagreement with the creditors and, in particular, labour, pension, the increase in VAT and the utilisation of public property. According to Tsipras, disagreements are not due to some weakness on a technical level, but are purely political.
Nevertheless, he is optimistic that an agreement will be reached, since he is not believe Europe will choose the path of "immoral and hard economic blackmail", but will help bridge any differences.
Besides, he said, there has been remarkable progress in negotiations with creditors in regard to issues such as combating corruption and tax collection.
The Premier attacks lenders' erratic statements and cacophony but nevertheless appears hopeful that an agreement will be reached.
The whole statement of the Prime Minister is as follows:
"The Greek government is working hard on all individual discussion areas, both in Brussels and in Athens, in order to find a mutually beneficial solution, an honorable compromise with our partners. A compromise that respects both the recent popular mandate and the operational framework of the eurozone.
The points of convergence and contact between the two sides are already too many and set the framework within which our agreement will move.
Compared to the start (of the negotiations) there has been remarkable progress in a number of issues concerning the improvement of tax administration and strengthening of its autonomy, fighting corruption, the efficiency of administrative services, but also for fiscal interventions to ensure an adequate primary surplus for this year, without affecting the social majority but rather by allocating the weights to those who have demonstrated high tax paying ability.
There remain, of course, four points of contention in the fields of labour relations, insurance, the VAT increase and the philosophy for the use of public property. I want to be clear: This is not due to a technical approach weakness but a political dissent, which, however, everyone knew in advance to the extent they recognised and continue to recognise that the compromise we seek will respect the clear mandate of the Greek people as was expressed in the January election.
Despite the cacophony and erratic leaks and statements in recent days from the other side, I remain firmly optimistic about an agreement by the end of the month. I know that Europe has learned to live through its disagreements, composing promotional and to progress.
I am convinced that the Europe democratic traditions and the Enlightenment will not succumb to the extreme voices of some, will not chose the path of a profane and brutal financial blackmail, but the way of bridging differences, the path of stability and mutual respect, above all in democracy, to the benefit of our common European future".