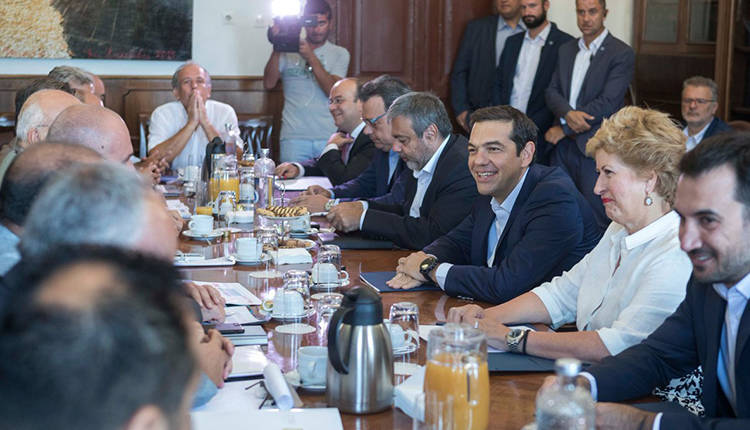 The aim of the government is to exit the memoranda in August 2018, Prime Minister Alexis Tsipras said on Saturday in a meeting with the heads of chambers in Thessaloniki.
The meeting took place ahead of his keynote speech at the opening of the Thessaloniki International Fair (TIF) on September 9. His speech has been scheduled for 20.00.
The prime minister referred to the positive performance of the Greek economy. As for tourism, he said revenues were increased by 2 billion euros until July.
In reply to questions raised by the representatives of the chambers, he said:
-The Development Bank will be ready in the second quarter of 2018 and will significantly support small and medium sized enterprises.
-The government will raise the issue of businesses' accounts not subject to confiscation in the negotiation for the third programme review.
-The freezing of social security contributions will apply with the voting of a law in the next days.
Tsipras will then go to the Prespes Lakes, where he will attend a concert dedicated to poet Nikos Gatsos, with Manolis Mitsias and Kariofylia Karambeti./IBNA