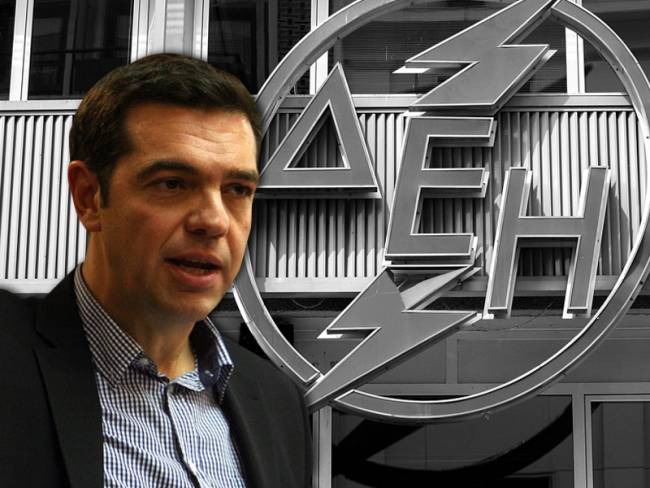 By Lefteris Yallouros – Athens
Greek main opposition SYRIZA party leader Alexis Tsipras decision to push for a referendum over the privatization of a Greek Public Power Corporation (PPC) spin off, is set to end in defeat.
The backing of at least 120 out of 300 Mps is needed in order for an attempt to force a parliamentary discussion about whether Greece should hold a referendum over the privatization of its state electricity monopoly to be successful.
For the referendum to then actually occur, Tsipras would need to find 180 votes in Parliament. In any case, discussion could not occur before October, since the House is in its summer recess sessions.
The proposal for a referendum was always destined to fail, however, the symbolism of the move is of great importance to SYRIZA as it choses to make the PPC issue central to its drive to bring down the coalition government.
To the 71 SYRIZA deputies Tsipras managed to add those of the Independent Greeks after contacting leader Panos Kammenos Thursday. The Democratic Left also offered support for the SYRIZA proposal having opposed the privatization of Greece's power company all along.
Furthrmore, five independent MPs issued a statement saying that they would back the proposal for a referendum.
However, without the votes of the Communist Party (KKE) – which flatly ruled out backing SYRIZA's move – Tsipras is now left with less than the 120 MPs he needed.
Nevertheless, the attempt to put the issue to a referendum could be seen as successful in that it showed Tsipras is capable of rallying other party leaders around the main opposition party on major issues.
Ahead of crucial legislation being tabled in parliament by the government on the troika-requested prior actions and an all-important vote on the country's next President fast approaching, the capability of the opposition forming an informal alliance could be crucial to the longevity of the New Democracy-PASOK governing coalition.
"What Mr Tsipras is really aiming for is to trap parties and MPs in a front that will try to block the election of a new president of the republic," said State Minister Dimitris Stamatis. If this is indeed the case, Alexis Tsipras may have made a highly significant first step towards reaching such a goal.
Meanwhile, Energy Minister Yiannis Maniatis submitted a series of amendments to the bill for the part-privatization of the Public Power Corporation. With the vote set to take place in Parliament next Wednesday, the alterations could prove pivotal to assuring there are no surprise objections raised by New Democracy or PASOK members of Parliament. Demands from government Mps for PPC staff to keep their jobs for at least five years and the new company to fully compensate residents of settlements that must be relocated, were included in the changes made by the Energy ministry.