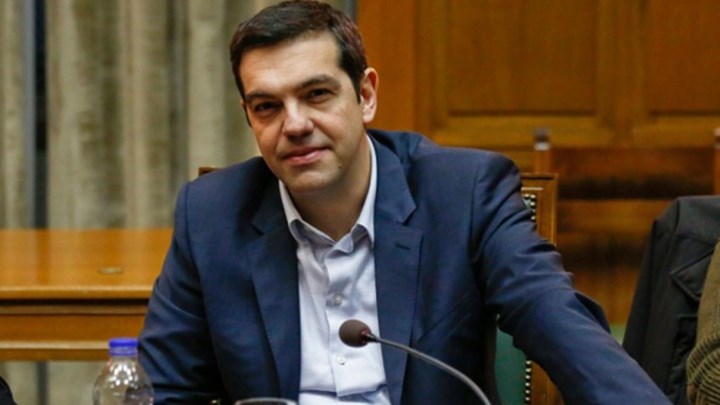 Greek Prime Minister Alexis Tsipras chaired a cabinet meeting on Wednesday to discuss the results of the latest Eurogroup meeting and the government's work in the next few weeks.
The government is attempting to portray the recent agreement struck with creditors as a success that will allow the economy to grow, while the PM is keen to boost the image of the government, by unblocking investment projects and addressing the everyday lives of ordinary Greeks.
The conclusion of the second review and the disbursement of an 8.5 billion euro rescue loan trance allow the government to buy time, at least until the third review of the program, in the autumn. At the same time, the government will try to shift the political agenda in its favor, analysts point out.
Tsipras argued on Wednesday that "a clear corridor to exit the crisis and the memoranda opened with the Eurogroup's decision."  However, "we must not relax", he told ministers.
The Greek premier went on to explain why the agreement reached with creditors to wrap up the second review of the country's bailout program meets the targets the government had set beforehand. According to the PM, one of the most important aspects of the agreement is that it clarifies the mid-term measures to address the country's debt after the end of the program.
Furthermore, Tsipras noted that the agreement incorporated a French proposal for a growth clause to be factored into decisions for debt relief while a commitment was expressed to assist Greece in boosting growth and establishing a new Development Bank. Tsipras added that the agreement commits to the successful conclusion of the program in August 2018 and ensures support for Greece's return to bond markets.
Additionally, the PM urged ministers to step up their efforts and keep working hard for Greece's return to debt markets and the end of the bailout program. He added that regardless of what critics say, the result of the agreement reached with creditors will be judged by potential investors in Greece and the country's bonds.
The Greek PM cautioned cabinet members that there was no room for complacency and that efforts had to intensify. Mr. Tsipras claimed the deal was proof that the deal vindicated his administration's targets set at the previous cabinet meeting prior to the June 15 Eurogroup meeting.
He went on to attack opposition parties of pointing the finger at the Syriza-ANEL coalition government, despite the fact that New Democracy and PASOK governments led Greece to economic catastrophe. "We still have not managed to make up all the lost ground of the catastrophic 2010-2015 period".
According to reports, Alexis Tsipras also referred to the Noor1 drug smuggling case which has resulted in political upheaval in recent days. He reportedly told ministers that Greek Justice will get to the bottom of the story and reveal those responsible. Defense Minister Panos Kammenos has come under fire following media reports that he had contacts with a convict in the drug-smuggling case. Kammenos maintains that there is no wrongdoing on his part, as he merely informed the prosecutor and the Justice Minister of the convict's request for judicial protection./IBNA