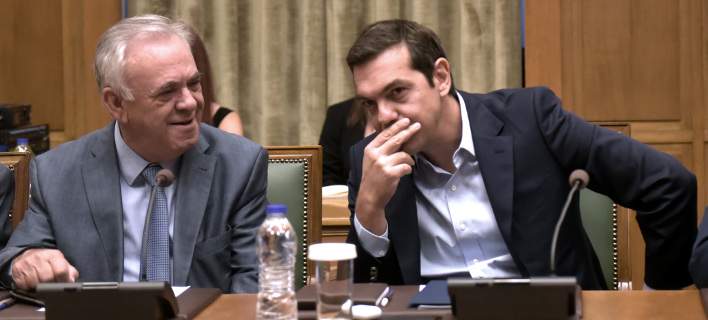 Prime Minister Alexis Tsipras chaired his first cabinet meeting for 2018 on Monday. According to sources, the item that topped the agenda was the multi-bill containing prior actions that will be tabled in parliament on Wednesday.
Also on the agenda was the FYROM name dispute with the PM revealing that he hoped for developments soon.
Finance Minister Euclid Tsakalotos briefed ministers on the negotiation with creditors which resulted in a staff level agreement. He maintained that Athens had scored some notable victories during the talks, such as managing to safeguard specific family benefits from cuts.
Another positive Tsakalotos took away from the talks was the priority given to employees over banks and other debtors when assets of bankrupt firms are auctioned off.
Speaking on camera at the beginning of the session, Prime Minister Alexis Tsipras told the cabinet members that he expects 2018 to be a landmark year during which the economy will continue to improve on the way to exiting the bailout program in August 2018.
Tsipras heralded the end of stringent supervision by international creditors this year. He went on to explain how the coalition government is negotiating a better future for the economy and succeeding in completing an adjustment program when previous governments had failed to do so.
"The third review is closing without an additional euro in new fiscal measures," Tsipras claimed, adding that Greek bonds were performing significantly better and that market access possible.
Finally, the PM reiterated his commitment to protect Greeks that suffered most from the economic crisis by focusing on delivering "fair growth".
Responding to the Prime Minister's speech, main opposition New Democracy slammed his claim that no new measures would be implemented in 2018. Party spokeswoman Maris Spyrakis pointed out that the 2018 budget included 1.9 billion euros worth of fresh measures for 2018./IBNA