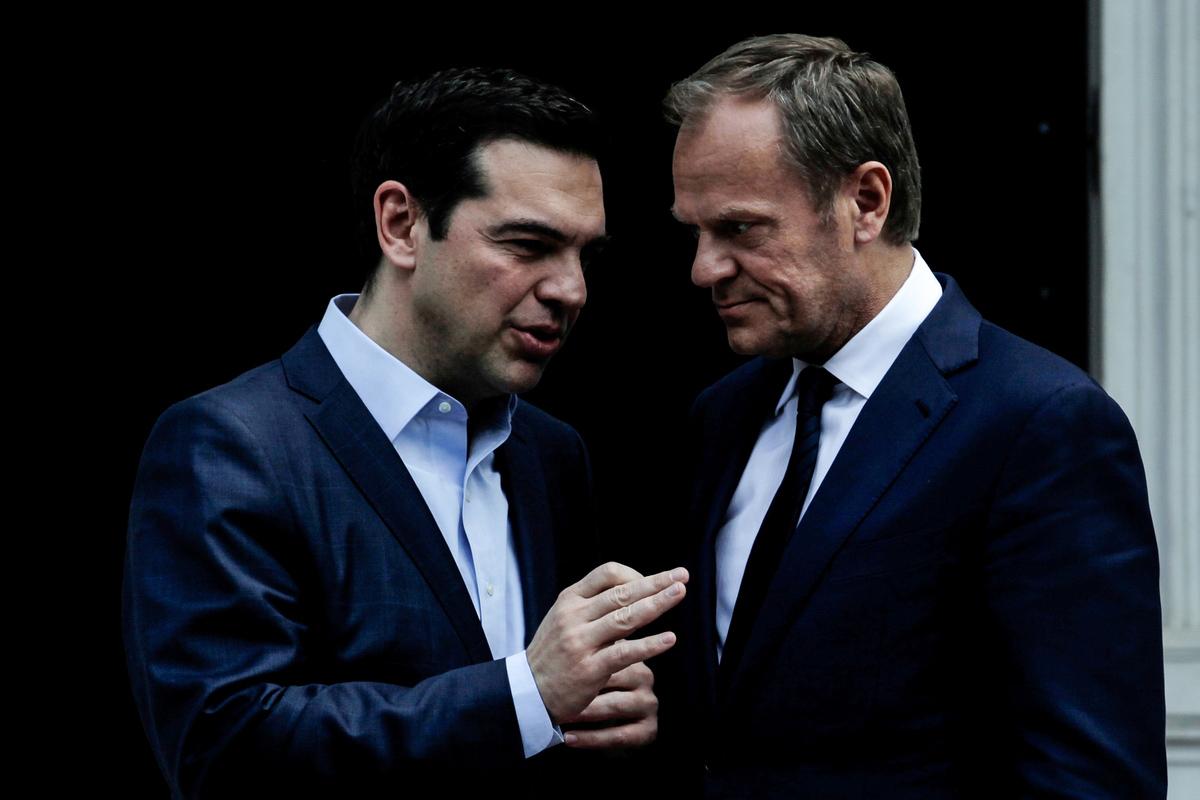 Greek prime minister Alexis Tsipras had a talk with Donald Tusk on the morning of Tuesday, in view of the upcoming European Council meeting on 20-21 June, and in the wake of the tensions in the south-eastern Mediterranean, following Turkey's announcements about the conduction of drilling in the Cyprus' EEZ.
The Greek Prime Minister asked the Council to condemn unambiguously "the illegal actions of Turkey in Cyprus' EEZ". He also noted that it should consider taking specific measures against those involved in the illegal activities, "as long as Turkey insists on violating international law."
In full co-ordination with Cypriot President Anastasiades, as confirmed in their talks after the meeting of the Government Council for Foreign Affairs and Defence (KYSEA) in Athens last Sunday, Al. Tsipras aims at the wording of a strong dissuasive message from Brussels towards Ankara.
At the same time, while awaiting the decisions of the General Affairs Council, which will propose the direction and the wordings to the Council of Heads, the Greek Prime Minister will contact, if necessary with the leadership of the Commission, the German Chancellor and the French President and other leaders before even the European Council.
Meanwhile in Athens, they underline that Greece and Cyprus as EU members, and with the role of Greece having been recently upgraded in the wider region, the alliances with the Europeans and the support from Washington- just received today by Defence Secretary Apostolakis, in the presence of the American ambassador, were 10 attack helicopters- can increase the pressure on Ankara. However, the main objective remains the existence of open channels of communication, with discussions continuing despite the tensions.
Meanwhile, with the election period in Greece being de facto influenced by the developments in the South-eastern Mediterranean, it remains to be seen whether the tones of confrontation will fall or remain high. Besides, even the government's handling and the convocation of the KYSEA was criticized by ND.
At the same time, at the end of this week or at the beginning of the next, G. Katrougalos will officially inform the political leaders, while Defence Minister E. Apostolakis decided with Al. Tsipras that he should not be included in the election ticket of SYRIZA "so that he can fulfil without distractions his national duty as political chief of the Armed Forces," according to the announcement./ibna