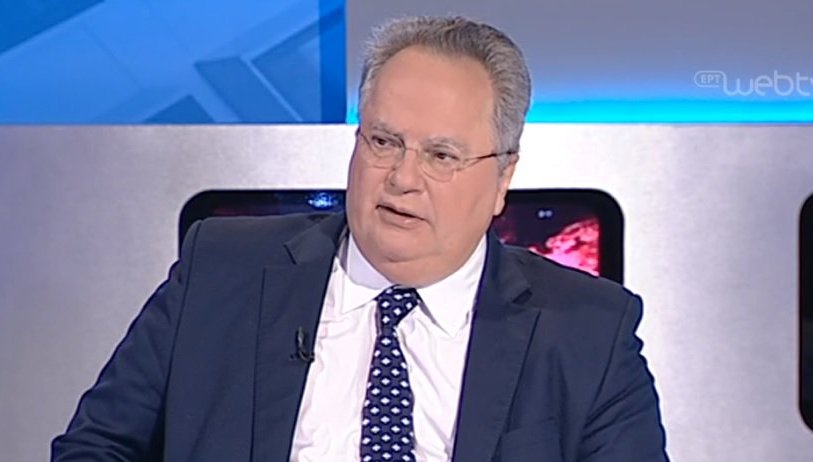 Greece's Foreign Minister Nikos Kotzias submitted his resignation to Prime Minister Alexis Tsipras, who accepted it on Wednesday.
Kotzias resigned following Tuesday's tense cabinet meeting, during which he reportedly clashed with Defense Minister Panos Kammenos over the FYROM name-change deal.
Local reports suggest that Kotzias expected more support from the Prime Minister who urged his ministers during the cabinet meeting not to bring down the government over the name dispute with neighboring FYROM. "They did everything possible to bury me, but they forgot that I am a seed" Kotzias wrote on twitter.
The Prime Minister thanked Kotzias for his service in the last three and a half years, adding that the resignation was reluctantly accepted.
Prime Minister Tsipras will take over the Foreign Affairs portfolio himself, "in order to contribute with all his power to the successful conclusion of the Prespes Agreement".
Tsipras thanked Kotzias "for his precious contribution all these years in upgrading the country's geopolitical role." The prime minister added that he "will not tolerate double talk and self-serving strategies."
Earlier, the government spokesman Dimitris Tzanakopoulos had urged officials that disagree with government policy on the FYROM name issue to resign.
Analysts comment that Kotzias' resignation deals a blow to the so called Prespes Agreement to rename FYROM, as Kotzias had led the campaign for a resolution to the name dispute. It is also that the resignation further plunges the ruling coalition government into crisis.
However, Tsipras' statement on Wednesday and the fact that he chose to lead the Foreign Ministry himself is seen as a strong indication of the premier's intention to have the agreement ratified in Greek parliament, despite political ramifications.
With many within SYRIZA fuming at Kammenos over his attempts to block the Prespes accord, the PM is seen by analysts to have a tricky balancing act to perform, in order to navigate this latest crisis successfully and avoid a collapse of the coalition./IBNA