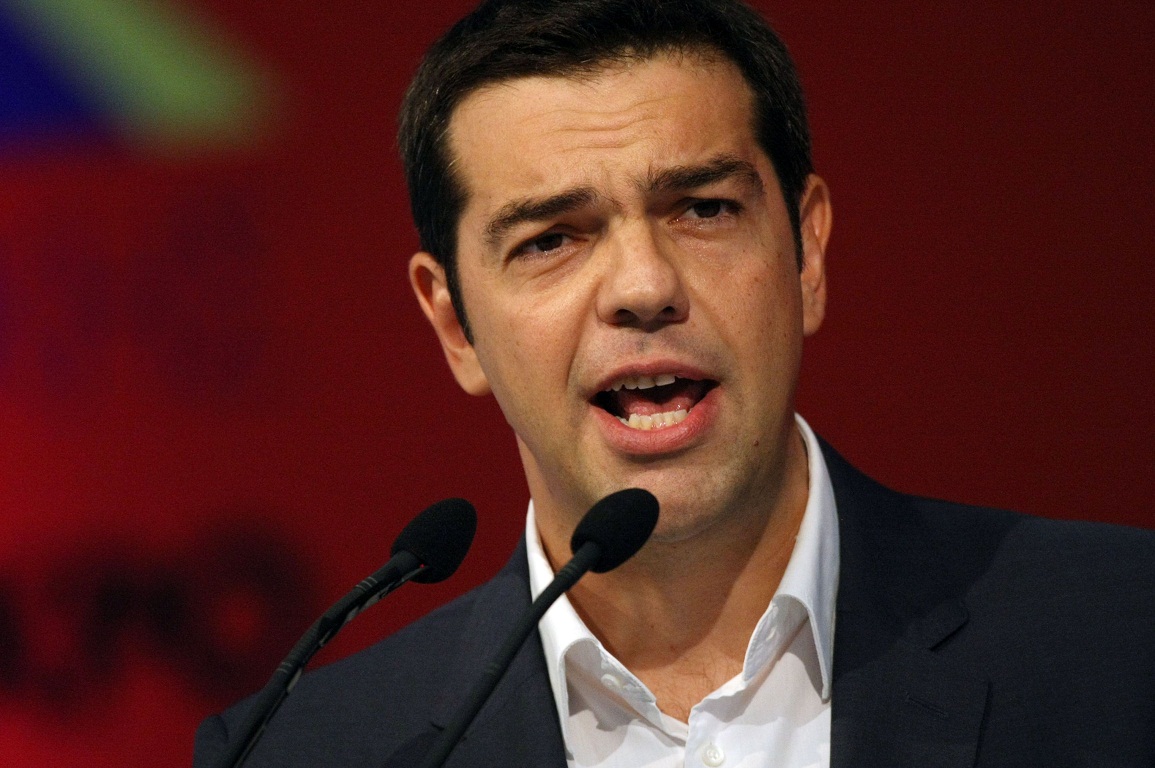 By Spiros Sideris – Athens
Main opposition leader Alexis Tsipras called SYRIZA the guarantor of social, economic and political stability in Greece, in his speech on the Saturday morning session of the Executive Committee of the European Left Party, which takes place in Athens.
At the same time, he accused the government for its attitude that has led to the existing "political and institutional uncertainty".
The president of SYRIZA said that "it is commonly accepted that the next government of the country will be SYRIZA" and added that SYRIZA "will be a government of social stability and political salvation. It will be a government of all progressive political forces. It will be a government of all the Greeks".
Tsipras analysed the positions of his party, which, was he said, are the antithesis of the policy in Europe, noting that the austerity policy has led not only Greece, but the whole of Europe to a dead end, something that is now openly accepted, as he said. Austerity, Tsipras continues, except from unproductive and hopeless in dealing with the crisis, has now proven to be dangerous. He also noted that the risk of Europe plunging in a new recession and exporting its own crisis to the global economy, necessitate a radical policy shift in Europe; a radical policy shift that might start from Greece and the upcoming election victory of SYRIZA.
The president of SYRIZA also said  that he cannot stand another "success story" of a peculiar third world poverty and the exclusion generated by the policy of Memoranda in Greece" and added that "what this country needs to prosper is certainty and stability".
As long as there is no social stability, there cannot be a political stability either, said the president of SYRIZA and stressed that "it is clear that, a prerequisite for the restoration of peace and stability in the country is the immediate restoration of democracy – popular sovereignty" .
Finally, Tsipras stated that SYRIZA calls for strong popular mandate to make the official position of the country the claiming of the occupation loan. On the same issue, he said that for his party the issue of the occupation loan is not just a bilateral dispute, but a european abeyance, because it relates to the closure of the most painful chapter of European history and this, he said "we have made clear to our partners".