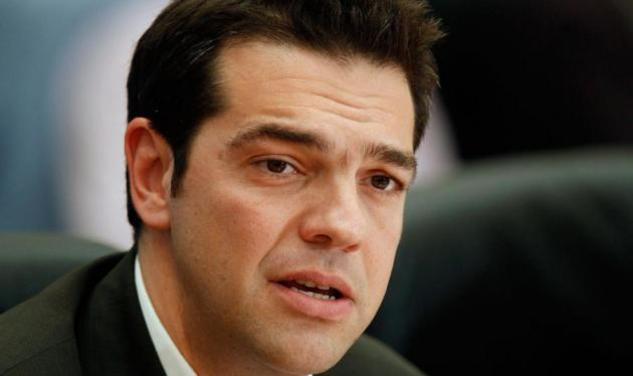 Athens, January 4, 2016/Independent Balkan News Agency
By Spiros Sideris
Message to the lenders that the government will not bow to unreasonable demands, sends in an interview with the Sunday edition of the newspaper "Real News" the Prime Minister Alexis Tsipras. "We will stick to the agreement to the letter, but we will not accept injustices", stresses in his interview, entitled "We will not succumb to unreasonable demands".
The Greek PM names 2016 the year of the comeback after six years of crisis, expressing his conviction that a new page is turned for the country and that the goal for Greece to become free from the noose of supervision is drawing close.
In 2016 Greece is going to come out of the crisis and recover, and will succeed not only leaving the supervision of lenders, but also major institutional incisions that so far nobody dared do, Tsipras underlines.
Referring to the scenarios for an ecumenical government, he calls them "midsummer night dreams", assuring that the parliamentary majority is quite compact and that the government will exhaust its four-year mandate.
He notes that these scenarios are promoted by the bankrupt political system and stresses that they will be proven false.
Indeed, he estimates that the MPs who will vote in favour of the bill for the Social Security will exceed the government majority of 153.
"The regulation of the social insurance system is a vote of confidence to future generations which are entitled to social protection. So I think that eventually the number of Members who will give a vote of confidence in the future will be greater than 153 "points out features.