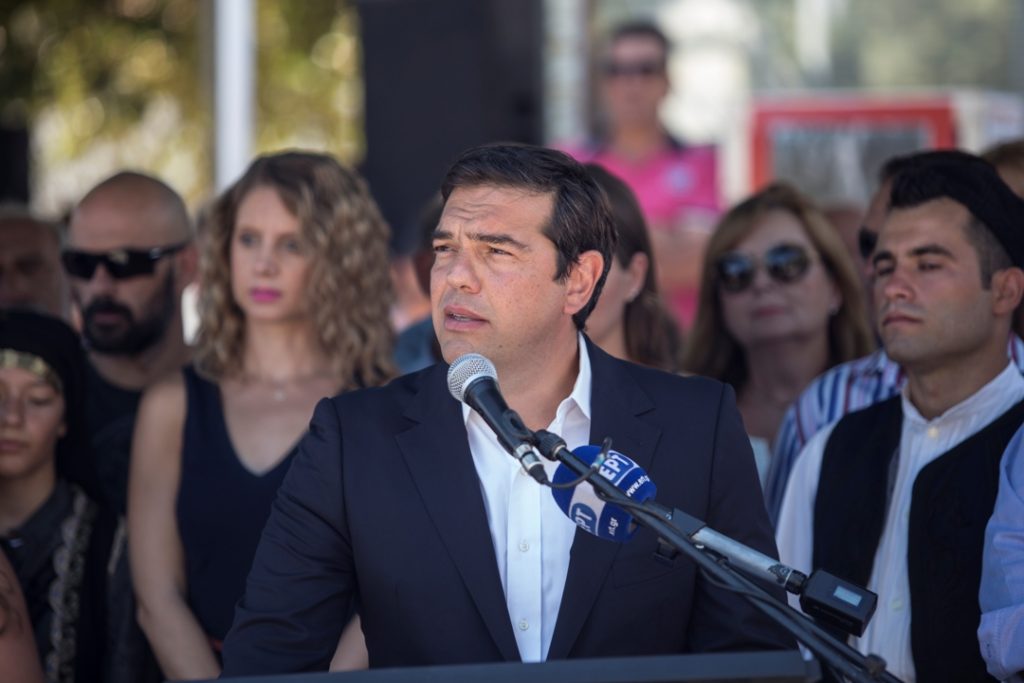 Athens, August 17, 2016/Independent Balkan News Agency
By Spiros Sideris
"Regarding the claim of the german reparations and the occupation loan our country for the first time has a structured national strategy", said Prime Minister Alexis Tsipras, in his address to the commemoration in honor and memory for the 317 Greeks who were massacred by the occupying German troops on August 16, 1943 in Kommeno of Arta and added: "the Greek Republic will do whatever is required, primarily in diplomatic and if necessary and at a legal level, in order to fulfill this historic debt".
"It is high time the German government, in an atmosphere of understanding and good faith, recognized that the issue is finally open and sit at the negotiation table. We, on our part, assure the Greek people that we are ready to do whatever it takes to close this historic chapter, this historic abeyance", the prime minister said in his speech, noting that this is not an opportunistic attempt that hides the expediency of the economic crisis.
The Greek people over the course of history went through much more difficult times than the ones they are going through in recent years. And we overcame the difficulties by claiming and not begging. We claim, we do not beg", he said and continued:
"We are accustomed to fighting and overcoming the difficulties. Our historical duty for vindication in relation to german reparations is in no way related to the current economic circumstance. We do not want to take a supposed rematch, but to close this open wound on the body of Justice".
The Prime Minister also wanted to send a message from the martyred Kommeno, that Greece and the Greek people do not forget their history, do not forget the massacres and war crimes of the Nazi German army and demands their effective recognition from the present German government, even with a 73-year delay.
"And this primarily moral and political duty is not only a duty to the Greek people, but against the whole of Europe and against the German people themselves, towards the millions of victims of Nazism across Europe. It is a debt toward justice and peace", Tsipras said and stressed that this is a fight in which we believe in and will continue until the end and at all levels.
"Not like a communication firework, not with sloppiness and haste, but with a plan, strategy and solid legal documentation. As it befits an initiative of national and even ecumenical significance. Fully aware of the historic, but with patience and perseverance as it is required for the vindication of a historic claim", the premier concluded.