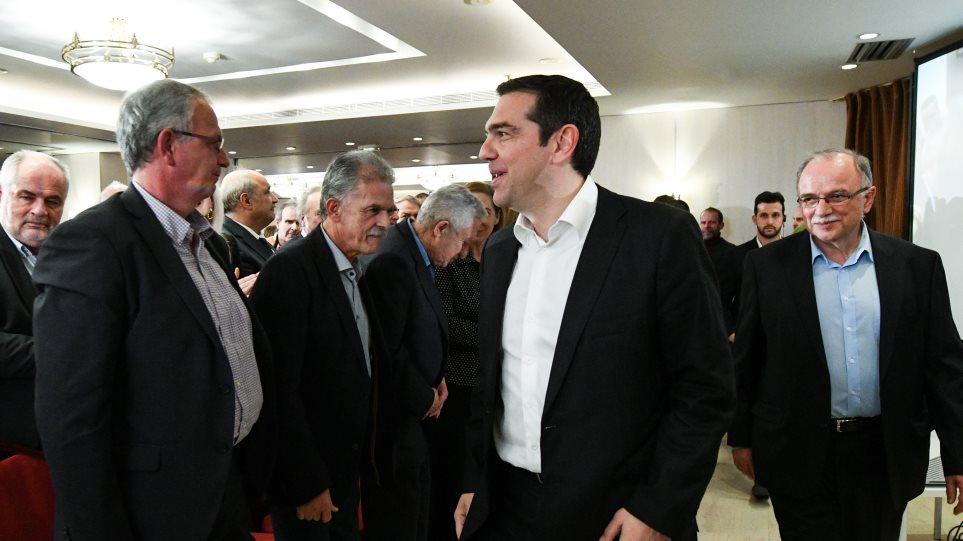 With an eye at the next day of the political scene, SYRIZA and Alexis Tsipras take on a leading role, with the dominant dividing line being defined by the dipole of the progressive – Left coalition against the rise of far-right populism and neoliberalism.
Interventions and developments in recent years make it clear that the left-wing party's strategy in Greece is largely about achieving a coalition and alliance of the political forces and personalities of the center-left and the wider progressive space. An alliance that can not be ruled out in the context of the formation of a new party, based on SYRIZA, which will attempt to express the vast majority of progressive, leftist and social democrats.
Al. Tsipras: The Progressive Alliance will be expressed at the Euro-ballots of SYRIZA
Yesterday after the event, organized by Dimitris Papadimoulis, Vice-President of the European Parliament, entitled "Progressive alliance for a democratic and social Europe – No toneo-liberalism and the right-wing regression – The challenge of the European elections", the Greek prime minister and president of SYRIZA announced that the aim of the co-operation of these forces will be imprinted on the party's Euro-ballots.
It is well known that since the previous year at European level, initiatives have been taken jointly by the left-wing forces, the socialists – who are moving away from neoliberalism – and the Greens through the Progressive Caucus. An effort which, however, failed to be expressed by a common run or even a joint proposal for the presidency of the commission. Our interlocutors express the belief that the conditions of a joint strife will be shaped in the face of the critical issues of the new European Parliament recommendation, particularly with the worrying rise of the far-right.
Prespa Agreement a catalyst of political displacements
Regarding Greece, in SYRIZA and the government, they believe that the formation of a new political and ideological bipolarity will be expressed by SYRIZA on the one hand and New Democracy on the other. They also stress that the Prespa Agreement has served as a catalyst for mobility within the political system, releasing forces.
Priority on legislating the "social measures"
In this context, Tsipras and the governmental staff place top priority in legislating and implementing the so-called social agenda and further supporting the weak. A top act for the government in this regard is to raise the minimum wage, while a new framework is expected for the protection of the primary residence, reinforced as Athens points out, as well as the regulation of debts to the public. Initiatives that, as estimated by senior executives, will become new fields of convergence
Pressure for KINAL and To Potami
At the same time, and as a continuation of the Prespa Agreement, Tsipras will bring to the table institutional progressive incisions, such as the rationalization of Church-State relations and the constitutional review. The aim is to exert political pressure to the Movement of Change and also the MPs elected with To Potami. These two parties have already been subjected to strong pressures with the withdrawal of memebrs and the reduction of their electoral influence, with To Potami – after the "schism" on the Prespa agreement – not being represented as a parliamentary group anymore./IBNA