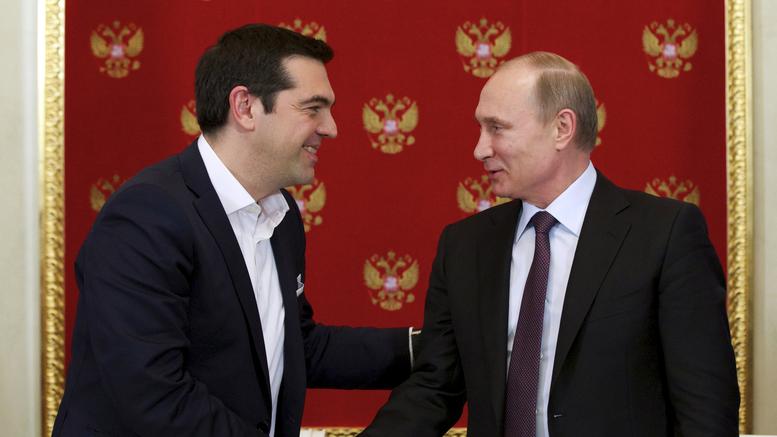 Athens, June 17, 2015/ Independent Balkan News Agency
By Spiros Sideris
Amid publications that want Greece one step before imposing capital controls and very close to the exit from the euro, on noon Tuesday met in Brussels the European Commission President Jean-Claude Juncker, the President of the European Parliament Martin Schulz, the president of the European Council Donald Tusk, the President of the Eurogroup Jeroen Dijsselbloem and the President of the Euroworking Group Thomas Vizer.
Even though Tusk argued that the Greek issue was not in the agenda, Schultz and Juncker, in their statements shortly after the hearing, turned against the Greek government asking prudence in negotiations between Athens and its creditors.
Before that had taken place the speech by Alexis Tsipras to the members of the parliamentary group of SYRIZA, in which the prime minister argued that the lenders are trying to humiliate the government and the people and that the government has no mandate for a "creative ambiguity" by the people.
In a defensive move amid critical consultation on the future of Greece in, Euro Alexis Tsipras seems to have turned once again to Moscow, as it is expected to meet with Vladimir Putin.
Greek Energy Minister Panagiotis Lafazanis considers it unlikely that the Greek government signs an agreement with its creditors, but on Friday it will sign a political agreement with President Putin.
The Greek Energy Minister believes it is unlikely that the Greek government will sign, unless something unexpected happens as well, since as he said talking to journalists, those required by the creditors cannot be accept by the Greek side.
Therefore, if no side backs down, he stresses, there will be no agreement, while he also considers doubtful whether there will be a repayment of the IMF at the end of the month.
Greece might not sign an agreement with Europe, but at the end of the week it will sign, according to information, a political agreement with Russia on the issue of the pipeline, during the visit of the Greek Prime Minister to St. Petersburg, while on the table is the payment of the 5 billion euro from future revenue.
Indeed, Russian President Vladimir Putin will meet with the Alexis Tsipras at the International Economic Forum in St. Petersburg, but will also have another meeting with him next Friday.