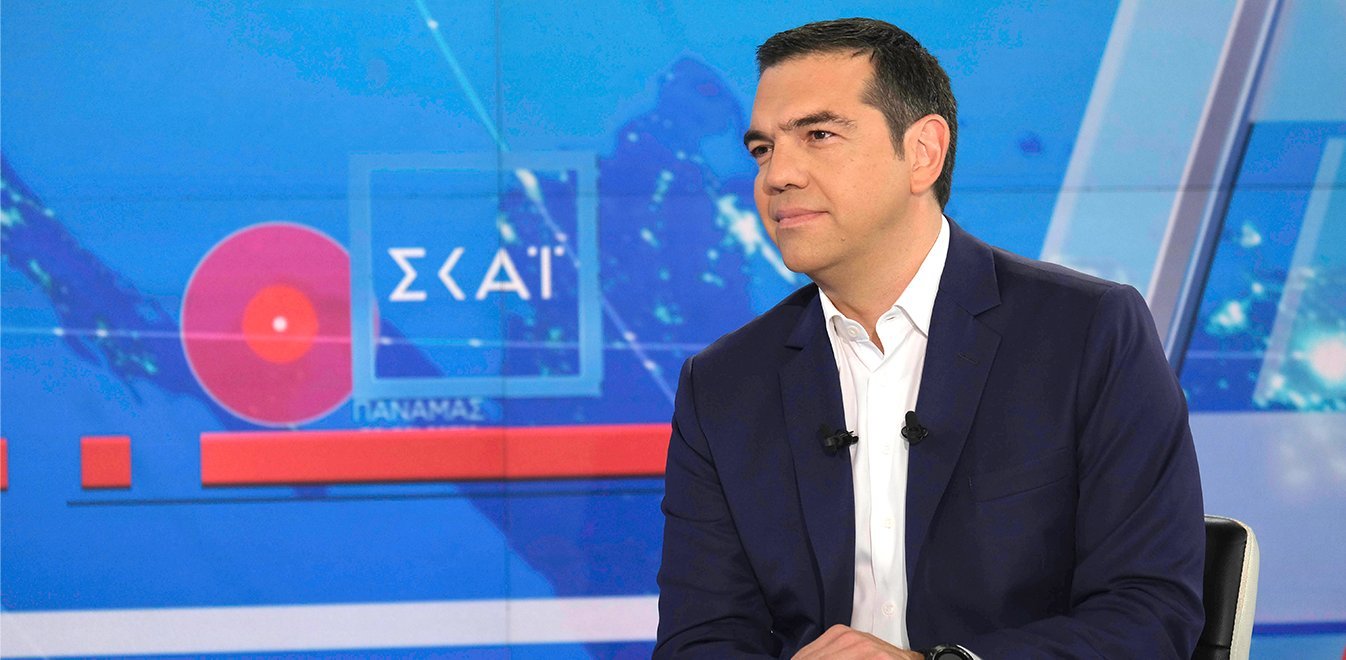 Prime Minister Alexis Tsipras was in combative mood on Tuesday night, during an interview with SKAI TV.
Having broken an embargo he had ordered on appearances by MPs and ministers of his party in response to the station's criticism of his government, Tsipras was critical of the broadcaster's coverage of news concerning the government.
However, he pointed out that he wanted to put his views across to the widest possible audience and discuss his party's manifesto ahead of the 7 July election.
In a wide-ranging interview, the Greek premier responded to questions on the economy, foreign affairs, taxation, alleged scandals, the operation of the judiciary, a controversial penal code and the handling of last year's deadly wildfires in Attica.
Commenting on his SYRIZA party's chances of overturning a 9.5 point defeat to New Democracy in the recent European elections, Tsipras said "I am prepared to fight and win. Nobody should assume they'll win. Greek people have not yet made their final decision."
Despite admitting that the electorate is showing signs of fatigue and disappointment towards his administration, Tsipras said he managed to successfully lead the country to the "end of the bailouts" and the Greek people should expect economic recovery to continue if he is re-elected.
Referring to his left-wing party's 2015 electoral win and the compromise with the country's international lenders achieved at the time, Tsipras said the government of Antonis Samaras left Greece with unemployment at 28 percent and empty state coffers.
On taxation, the premier said that "83 percent of taxes were imposed under the first and second bailouts" signed by his predecessor, "when the Greek statistical service's data showed the middle class lost 5,300 euros annually in income from 2010 to 2015, while from 2015 to the end of 2017, there has been an average annual increase of 680 euros."
On the Prespes Agreement Greece signed with North Macedonia last year, Tsipras accused main opposition New Democracy of "unbelievable hypocrisy," saying the party had already agreed to the use of the name Macedonia in 2005. The PM called the accord one of his major achievements, citing multiple benefits for the country on a diplomatic and economic basis.
The PM was also asked to comment on the new Penal Code, which could lead to the release of convicted terrorists of the November 17 group. Tsipras described the issue as "fake news," adding that the new penal code was not made inside is office at the Maximos Mansion, but was prepared "by respectable jurists."/ibna