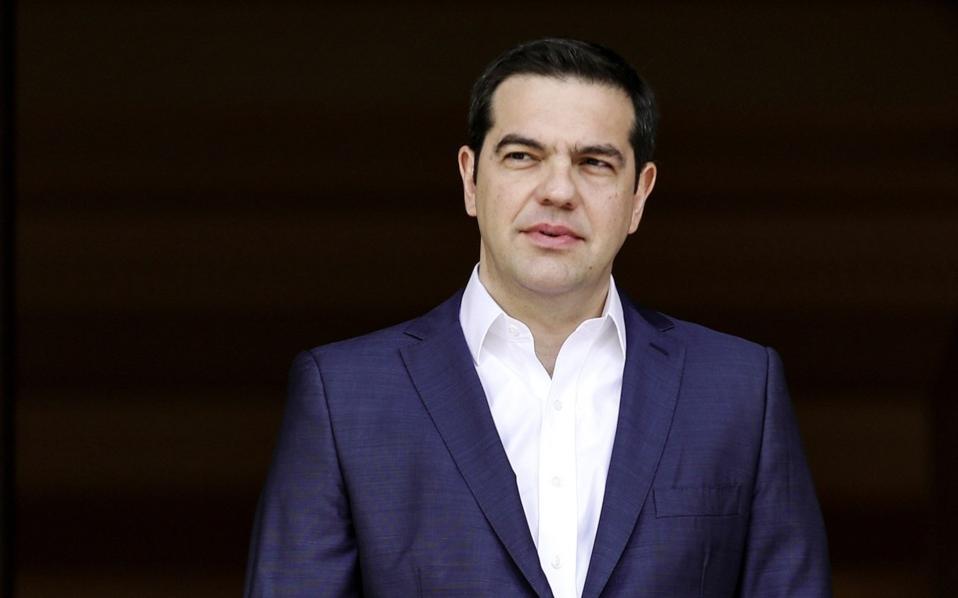 Following Prime Minister Alexis Tsipras' interview with OPEN TV on Wednesday, analysts have turned their attention to the expected development of the government imminently seeking two separate majorities: one to ratify the Prespes Agreement and another to win a confidence vote.
The Greek premier denied speculation that he would form a minority government and carry on in power without junior coalition partner Independent Greeks (ANEL), if the latter decided to quit the coalition in an attempt to block the ratification of the Prespes Agreement, a deal struck with Skopje that will see neighboring FYROM renamed to Northern Macedonia.
As things stand, ANEL leader Panos Kammenos is considered to be determined to quit the ruling coalition with SYRIZA. A final decision may be announced after his meeting with Alexis Tsipras on Friday. A crucial question in this case is whether or not ANEL MPs will withdraw their confidence in the government.
According to latest political analyses, in order to win a vote of confidence, the PM is thought to be counting on his 145 SYRIZA MPs as well as the support of independent MP Katerina Papacosta, ANEL MPs Costas Zouraris, Thanasis Papachristopoulos, Vasilis Kokkalis and Elena Kountoura, To Potami MP Spyros Danellis and Union of Centrist MP Ioannis Saridis.
In this scenario, Tsipras will be able to carry on in power and call an election when he sees fit, even at the end of the government's four year term in the autumn of 2019. However, if he fails to win the vote of confidence, he has committed to going to the people in due course, after important legislation – such as the Prespes Agreement and other draft bills – have been pushed through the House.
Meanwhile, in the upcoming vote on the ratification of the Prespes accord – which will go ahead before the end of January – the government is thought to be relying on the support of the 145 SYRIZA MPs along with the votes of independent MP Katerina Papacosta, To Potami MPs Stavros Theodorakis, Spyros Danellis, Giorgos Mavrotas and Spyros Lykoudis, Democratic Alliance MP Thanasis Theocharopoulos and ANEL MPs Thanasis Papachristopoulos and Elena Kountoura./IBNA