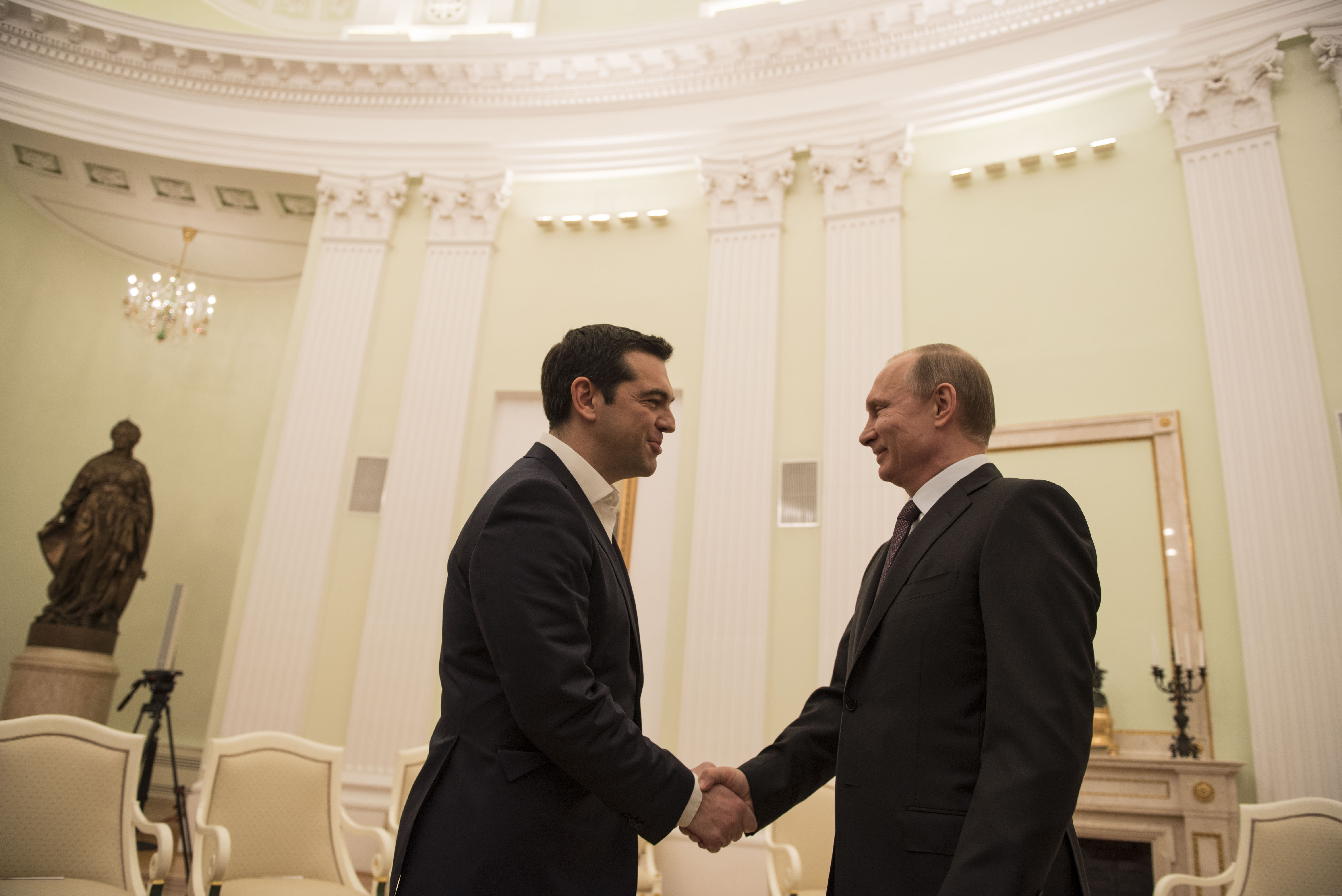 Athens, April 9, 2015/ Independent Balkan News Agency
By Zacharias Petrou
Russia is considering giving Greece funds based on future profits Athens would earn from shipping Russian gas to Europe as part of an extension of the Turkish Stream gas pipeline project, a Greek government official said, according to Reuters.
Plans for the pipeline taking Russian gas from Turkey to Europe via Greece would be linked to lower Russian gas prices, the official added. Greece would pay back the Russian prepayment after the pipeline started operating, the official said.
The news came following a meeting in Moscow earlier on Wednesday between Greek Prime Minister Alexis Tsipras and Russian President Vladimir Putin which was promising for Greece but without producing any immediately tangible result. Analysts believe Russia's economic troubles mean any help to Greece would be limited.
The Greek premier received a warm welcome in Moscow. The two leaders spoke of hopes for repairing trade, bringing Russian tourists to Greece and discussed various ways of co-operating. Alexis Tsipras, also called for an end to the "vicious cycle of sanctions" imposed on Russia by the EU over its role in Ukraine.
However, Tsipras did not manage to obtain a firm commitment from Putin on the lifting of a ban on Greek food imports. "We cannot make an exception for one country in the European Union," the Russian President said.
"The Greek side has not addressed us with any requests for aid," Putin told journalists during joint statements with Tsipras. "We discussed cooperation in various sectors of the economy, including the possibility of developing major energy projects."
Tsipras stressed that he had not gone to Moscow in search of a solution to Greece's economic crisis. "Greece is not a beggar going around countries asking them to solve its economic problem, an economic crisis that doesn't only concern Greece but is a European crisis," he said, while adding: "Greece is a sovereign country with an unquestionable right to implement a multidimensional foreign policy and exploit its geopolitical role."
Vladimir Putin also revealed Russia is interested in Greek privatizations and especially investing in ports, airports and pipelines. "If the Greek government is ready to carry out the privatization process in its economy, then we are ready to participate in it, and we hope that Russian companies would not be put in a worse position than other participants of this process" he said.