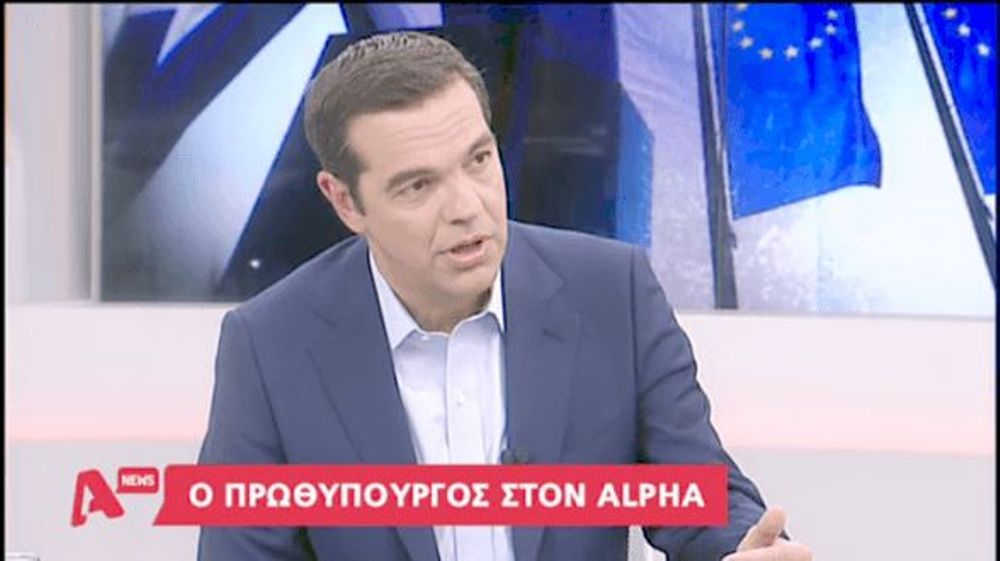 In an interview with Alpha television on Wednesday, Greek Prime Minister Alexis Tsipras said the country's return to bond markets this week should be the first of more successful forays to come that will pave the way for the bailout program to end in one year's time.
According to the Greek premier, it is not a time to celebrate regaining market access but rather to prove that the recovery is permanent and Greek bond yields will continue to drop.
"We made an important step, it is the beginning of the end of an adventure, not the end; there is still some way ahead, but we are certain that we've put the worst behind us" Tsipras said.
Tsipras went on to stress that the government had previously forecast that the interest rates achieved on Tuesday would require Greece's inclusion in the quantitative easing (QE) program. "As it turned out, we were able to achieve these interest rates without QE," he added, though inclusion in QE remained Greece's goal and this had now come closer, following the "surprise" interest rate achieved on Tuesday.
The PM also attacked the opposition parties for relying on doom and gloom. "We took over the country at a point of suffocation, with liquidity running out. Now all indicators are beginning to improve" he said.
Tsipras also criticized the International Monetary Fund. "Those who imposed taxes on us are now telling us to lower taxes" he said in a swipe at the Washington-based fund. The premier also pointed out that the Fund's forecasts have proved wrong in the past. "If we wanted serious projections we wouldn't wait for Ms. Velculescu" he added.
Earlier this week, IMF mission chief for Greece, Delia Velculescu, told "Naftemporiki" newspaper in an interview that reliance on high tax rates is hindering investments in Greece. She went on to reiterate the IMF "formula" for jump-starting the Greek economy: expand the tax base, and reduce spending on pensions in favor of lowering tax rates.
Asked about his former finance minister Yanis Varoufakis, Tsipras indicated that the controversial economist was elevating his egotistical concerns above the interests of the country and its people.
The former Finance Minister continued the war of words with the government this week, accusing Tsipras of hypocrisy in adopting the tactics of his predecessors that he had condemned. Varoufakis noted that Tsipras had previously attacked Prime Minister Antonis Samaras for tapping the bond market in 2014, declaring that the move would only benefit foreign banks and investors. "This is a remarkable U-turn by Tsipras and his ministers," Varoufakis said./ΙΒΝΑ