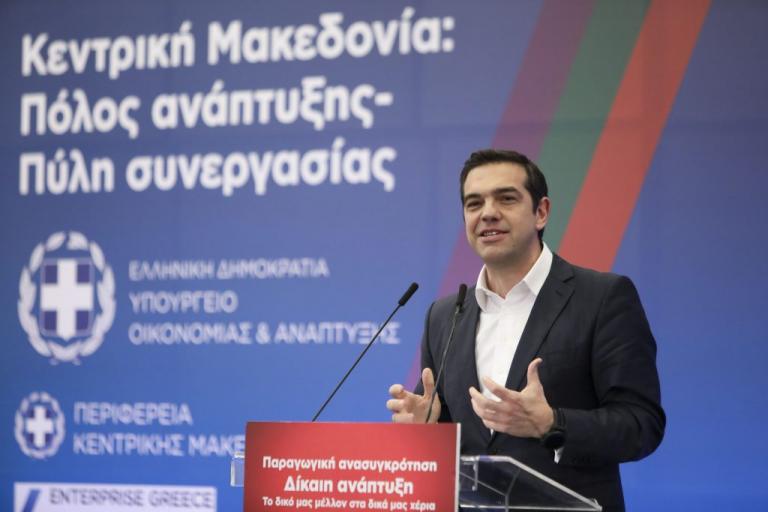 Greek Prime Minister addressed on Wednesday a Regional Conference in Thessaloniki on the Reconstruction of Production for Central Macedonia, during which he extensively referred to the government's crucial talks with international creditors to conclude the country's bailout program in August 2018.
According to the PM, Greece is consistently meeting agreed targets and could look to the future with optimism, since the path to a "clean exit" from the bailout was finally open. The 4th review of the bailout program will be critical in achieving the goal of concluding the bailout timely and without outstanding deliverables being left for later.
On the day that the European Stability Mechanism disbursed a 5.7 billion euro bailout loan tranche to Athens, the Greek premier said he expected the economy to continue to recover, with 2018 being a better year than 2017 and progress continuing further in 2019.
"We are planning the post-program period, planning the return of the country and society to normality and growth but without the problems and distortions of the past," Tsipras said, blaming these on a spoils system and corruption that had undermined the country's growth and finally led it to bankruptcy in previous years.
In a veiled attack on the opposition, the Greek PM said the country must not be allowed to turn back to the past, as those responsible for the crisis desire. He also attacked the policies adopted by previous governments, charging that the crisis was used as a pretext from 2010 to 2014 in order for cruel, class-based policies to be implemented.
Tsipras went on to emphasize the role of the regional conferences organized by the government in promoting solutions transforming the production model in each region. "Our main tool for the post-program period will be the National Development Strategy," Tsipras said, pointing out that this will be a comprehensive strategic plan developed by Greece, without orders from creditors./IBNA