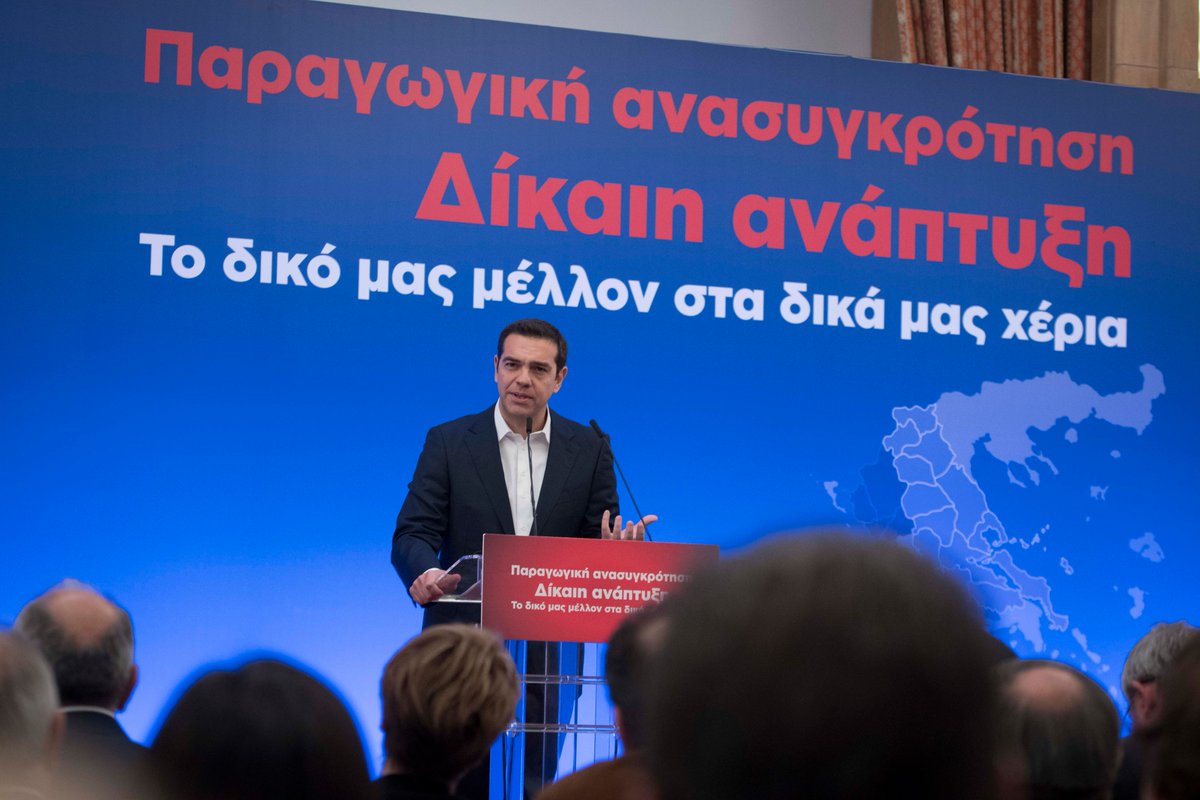 Speaking during a regional conference in the city of Ioannina, Prime Minister Alexis Tsipras reiterated that he intends to see out the government's four year term and call an election in September 2019.
Tsipras outlined his vision for the future of the economy, stressing that his coalition government is proceeding with the implementation of a robust reform program which has the approval of society.
According to Tsipras, the country is gradually regaining its national sovereignty after many years of recession and the supervision of its economic policy by international creditors. He stressed that an era of "fair growth" has begun, away from the wrongdoings and pathogeny of the past decades. "No reform can succeed without the consensus of society […] we have succeeded where others failed" Tsipras stated.
In what some analysts took to be a "pre-election-like pledge", the premier heralded the handout of a 750 million euro subsidy to Greek farmers on top of 2.8 billion euro payments already disbursed in 2017 in the form of financial support.
In terms of government policy to boost regional growth, the PM said his administration focuses on the sectors of fisheries, aquaculture with a view to making them sustainable. Special mention was also made for hydrocarbon surveys, while the issue of supplying natural gas to the Greek countryside was mentioned also highlighted.
Finally, the Prime Minister referred to major infrastructure projects being promoted, such as the construction of roads (such as the recent delivery of the Ionian Highway); works at the port of Igoumenitsa; support of research and linking tertiary education with local production activity; as well as environmental issues such as water management practices./IBNA