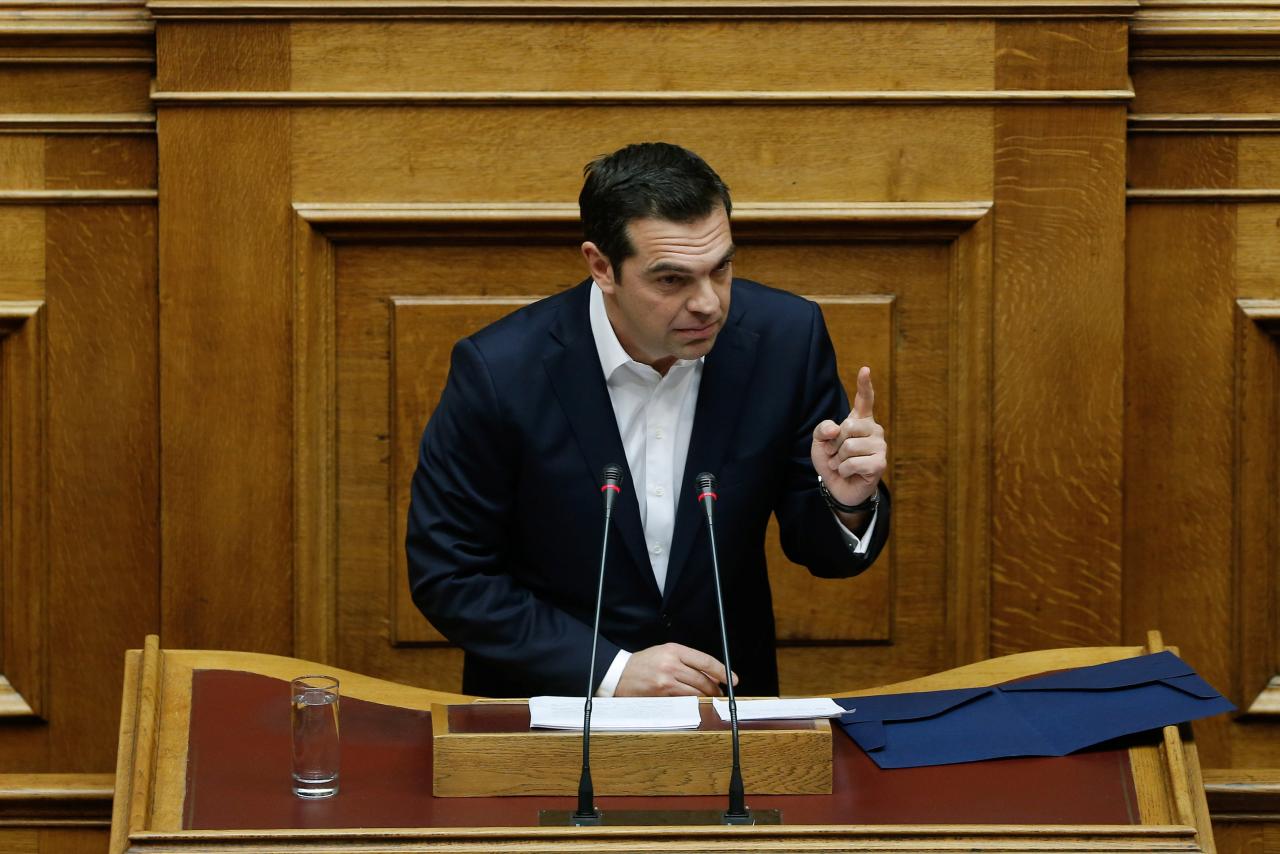 Greek Prime Minister Alexis Tsipras spoke on Greek radio about his expectations for the year ahead, stressing that the country is regaining the place it deserves in the international landscape, along with its economic autonomy.
Speaking to Real FM radio station, Tsipras said he expected 2018 to be "a year that will bring back lost hope". According to the premier, a new era for Greece will begin with the expiry of the Greek bailout program in August 2018 that will signify the end of the pathogeny of Greece's economy in order to avoid dropping back into a "vicious cycle".
Elaborating on his vision for the future of the economy, the PM said Greece should learn from the bailout years and the "tragedy" it went through in order to never lose control of its finances again and come out of the crisis stronger. He went on to say that a continuous struggle is underway to reform the country's productive model, stamp out corruption and deliver justice.
Alexis Tsipras yet again ruled out the prospect of an early general election, while also accusing the opposition of spreading propaganda and not desiring the end of the bailout but the restoration of the old regime instead.
He characteristically said about the possibility of a snap vote: "Elections will not happen in 2018, but in 2019 at the end of [our] term, as stipulated by the constitution. And this is because not only will comparisons will be more favorable with respect to where we were and how we will deliver the country, but mainly because the country needs to restore trust in relation to its partners, and therefore needs political stability which the government can provide".
According to local media speculation, the Prime Minister is widely expected to reshuffle his cabinet immediately after the third review of the bailout program is officially wrapped up, possibly on 22 January. A possible reshuffle is seen by analysts to be a move that will signify a new beginning for the Tsipras administration as it gears up to exit the bailout program successfully and safeguard positive growth recorded in previous months./IBNA