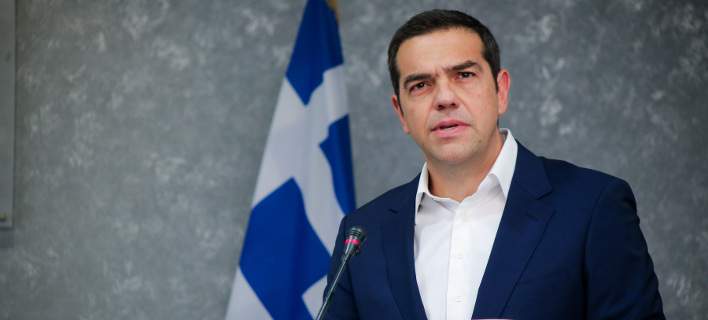 Greece's Prime Minister, Alexis Tsipras, ruled out the possibility of a snap election being called.
Presenting a new government plan for civic protection in response to the Attica wildfires on Thursday, the premier said: "[There will be] no election on the ashes of the fires".
Tsipras pledged to thoroughly explore the reasons that led to 93 people dying in the Attica wildfires, so that the mistakes made by the state mechanism can be remedied.
"We ought to say a resounding "no" to those who try to victimize the people who fought at the front line, who experienced the pain themselves […] firefighters and policemen should not be targeted by a cheap and macabre political confrontation for reasons that are far from the operational reality".
The premier also invited the public and Greece's political parties to support the new National Emergency Response Service which will be established to succeed the General Secretariat for Civil Protection whose chief was replaced in the aftermath of the devastating Attica wildfires.
The new agency, which will fall under the umbrella of the Interior Ministry, will integrate all the services, research institutes and voluntary teams involved in dealing with emergencies. It will be led by a candidate of proven experience, operational ability and scientific competence, Alexis Tsipras said.
A scientific council, comprising the research institutes and other agencies involved in the field of natural disasters, will advise the new organization. Moreover, representatives of the fire brigade, ambulance service, police, Hellenic Red Cross, coast guard, military, Forestry Service and relevant ministries, as well as research institutes and voluntary bodies, will be invited to join the new agency.
The new service will have a budget of 500 million, comprising funds from the European Investment Bank, the National Strategic Reference Framework and the National Investment Program./IBNA