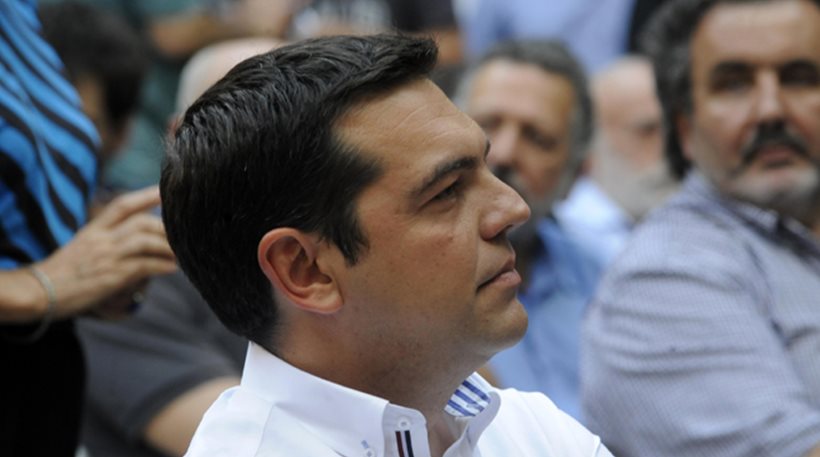 Athens, February 27, 2015/ Independent Balkan News Agency
By Spiros Sideris
Messages to all directions were sent by Greek Prime Minister Alexis Tsipras speaking to the Political Secretariat of SYRIZA. Tsipras said that the battle of the next 4 months will be fought day by day and that reforms should be made to tackle tax evasion and corruption. At the same time, he stressed that the status quo of the Memorandum must be ripped.
According to informal information:
At the meeting of the Political Secretariat of SYRIZA there was an extensive discussion on the new agreement-bridge and the negotiations of the Greek government. The Prime Minister and president of SYRIZA, Alexis Tsipras, among other things, stated:
"In the next 4-month period we will give a fight day by day. The aim of this battle is:
to move fast with the sweeping reforms to combat tax evasion and corruption and the reconstruction of public administration.
to implement the mandate to exercise governance of the country, starting with the demolition of the Memorandum status-quo and its representatives in the state apparatus.
to maintain and increase the broad and unprecedented popular unity, realising the backbone of our commitments in the lower classes.
to utilise the geopolitical dynamics of the country to the negotiating power of the government.
Finally, Alexis Tsipras proposed to elect a new Secretary and the new 11-member Political Secretariat at the next meeting of the Parliamentary Committee.
At the same time, the head of SYRIZA's economic policy, Giannis Milios, is exercising a strong written criticizm to Finance Minister Yanis Varoufakis. In a joint article, with Spyros Lapatsioras, who teaches at the University of Crete and Dimitris P. Sotiropoulos who teaches history at the Ionian University and the TEI of Kalamata, Milios identify big mistakes and major concessions in the negotiation with partners, accusing, Varoufakis, among other things, of being "unprepared" and without a plan! According to Milios, the government gave too much emphasis to communication management of the issue, as for example the episode with the President of the Eurogroup Jeroen Dijssebloem, which had a negative effect.
"It's easy to understand how this badly staged negotiation, despite the man-hours spent by the protagonists, had the characteristics of a jump with the eyes blindfolded. Also, the differences and the mishandling and displacements showed the partners that the Greek side is susceptible to manipulation", Milios stresses.