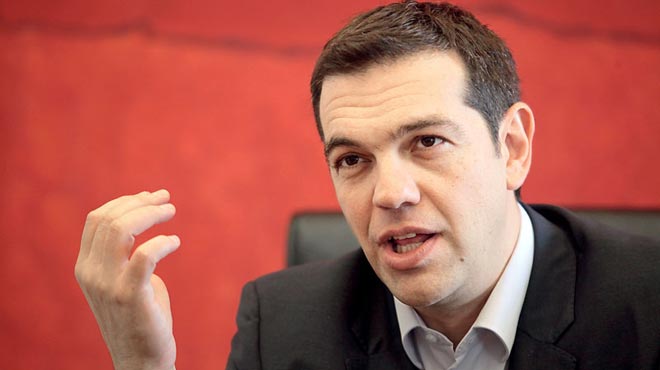 By Spiros Sideris – Athens
The intention of the President of SYRIZA to meet with Ahmet Davutoğlu voiced the spokesperson of the party, Panos Skourletis, during the press briefing.
As he said "no such request has been made yet", but he hinted on the possibility of requesting a meeting in the next few days.
Ahmet Davutoğlu will visit Greece on December 5-6 in the framework of the Council Governmental Cooperation between Greece and Turkey, which was scheduled for November, but was postponed.
According to Skourletis, the initial agreement for a meeting of Alexis Tsipra with Jean Claude Juncker, is postponed for the time being, due to the developments in "LuxLeaks".
"Explaining" the support provided by SYRIZA to him, he attempted to clarify that it was not a matter of a person but of an institution and accused the European powers which "fall from the clouds" with the revelations of hypocrisy, as he said everyone knew that Luxembourg was a tax haven.
Moreover, the President of SYRIZA Alexis Tsipras will visit Madrid on Friday and Saturday November 24-15 Madrid and Florence on Sunday November 16.
In Madrid he will meet with the leadership of the United Left, and will speak as a guest of honor at the founding congress of Pedemos. In Florence he will speak at the conference Transform Europe !, "The neoliberal agenda and European social democracy ", namely to the thematic cycle "Europe, austerity, troika, the crisis of social democracy and its relationship with the unions".