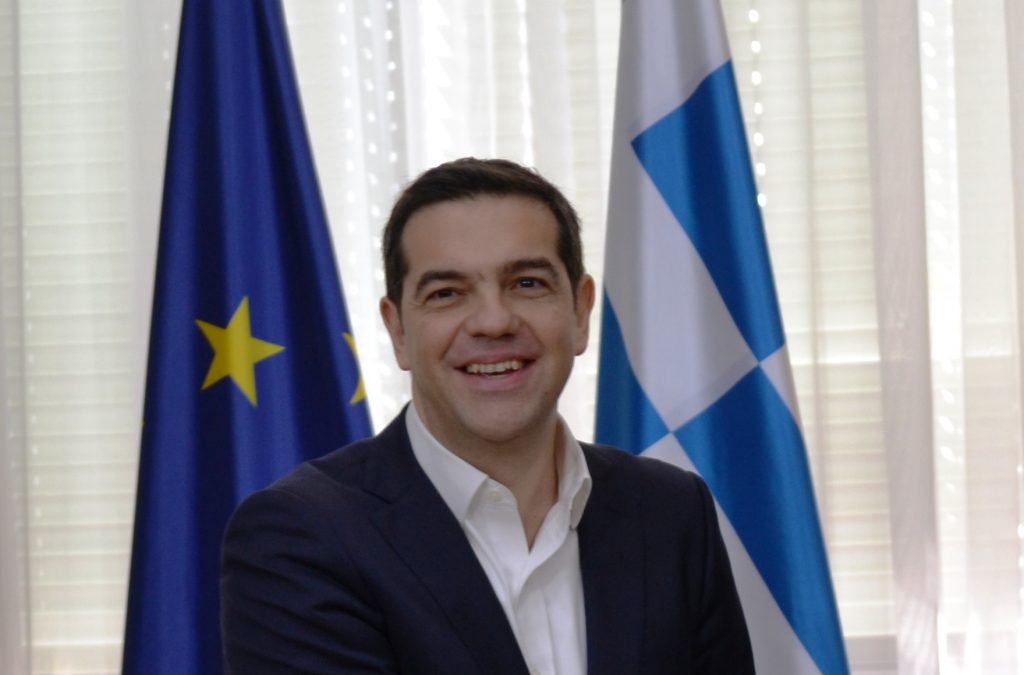 It was not a coincidence that the Greek Prime Minister Alexis Tsipras  sent a "call" for a progressive government in a bid for future cooperation in the centre-left and more specifically to the Democratic Alliance (DISY) area.
Alexis Tsipras chose to make his own "opening"  a week before the DISY Conference as the party is also searching to find an identity of its on. His secret weapon is the completion of the second bailout review and leaves him a taste of victory against all the negative scenarios that made it into the public arena by both New Democracy and other minor opposition.
With the full support of the European Socialist Group, Alexis Tsipras knows that he can offer the changes that Europe needs. What is needed is for him not only to have European alliances but also necessary alliances in Greece, something that can be found more easily in the centrist space.
Fofi Gennimatas' PASOK,  Thanassis Theoharopoulos' Democratic Left (DIMAR), Stavros Theodorakis' To Potami as well as The Movement of Democratic Socialists of the former Prime Minister George Papandreou, are all trying to join forces against Tsipras' SYRIZA which has changed the centrist space.
Alexis Tsipras knows that he will not be able to cooperate with the existing leaderships. With the exception of the ambitious Thanassis Theocharopoulos, other party and movement leaders come from the past and carry many problems with them that would not interest him in the slightest to take on as his own.
The negative response by PASOK and Fofi Gennimata did not come a a surprise to the SYRIZA president. He expected it, but he also wanted it so he could provide new members a new perspective on a possible cooperation with SYRIZA; SYRIZA the victor in the battle with the lenders. A perspective which can lead them to the creation of a new centre-left political body.
There are many such members  who, while not wanting to crush leftist obsessions within SYRIZA, can more easily collaborate with SYRIZA under different and perhaps more "equal" conditions.
The new generation that Alexis Tsipras seeks from the Centre Left and Social Democrats and to whom he actually addressed the invitation for co-operation and for a progressive government will also release him from the sceptic SYRIZA mechanism, who seems to be unable to breathe. It will then give life to a more widely accepted political player in society./IBNA