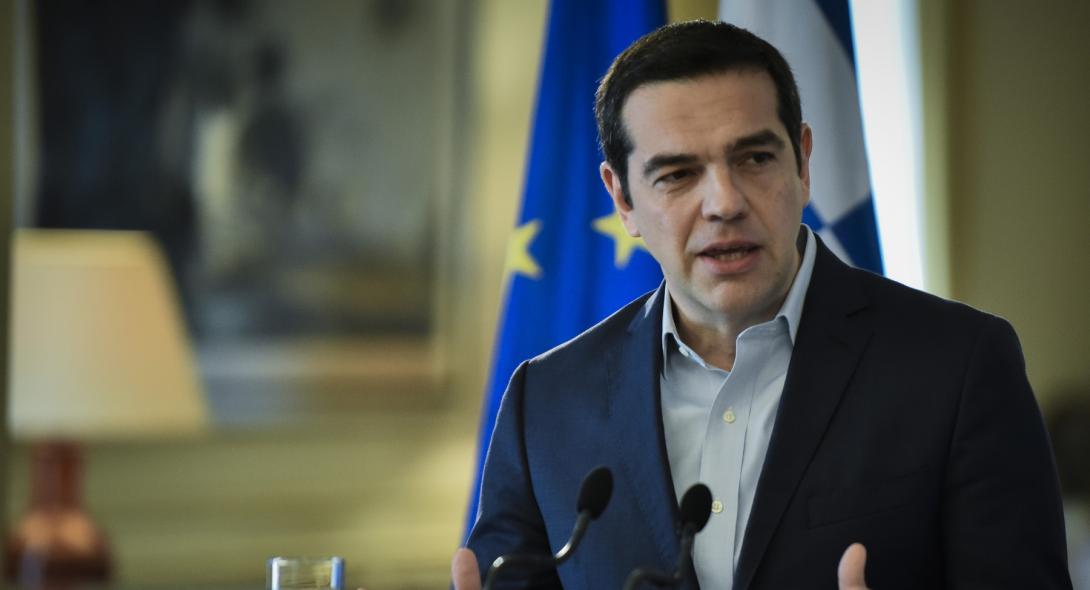 A message for victory in the European elections was sent by Alexis Tsipras, speaking at today's first meeting of the coordinating election committees of the Syriza-Progressive Alliance. In the immediate future, tours and events will be stepped up throughout Greece, while the establishment of committees supporting the progressive alliance on the ground will begin. Today, the first open gathering of the progressive alliance with Tsipra as speaker, after the Athens event, will take place in Kalamata.
As they estimate in SYRIZA, the programmatic positions, the plan and the vision of the progressive alignment, both for Greece and for Europe, will emerge through the campaign and interventions. Alexis Tsipras, posing the dilemmas ahead of the polls said that they will concern the direction that Europe will take in the years to come and whether "Greece's enemy and faithful friend of K. Mitsotakis", M. Weber, will become the president of the European Commission. In addition, he said that these dilemmas will also concern post-Memorial Greece, the social state, the insurance system, the income of the citizens, growth, employment and the wages.
Positive messages about the tax-free income and discussions on new interventions
At the same time, in the government they are pleased to see that there are economic figures that reinforce the rumors for a return to recovery with the support of the citizens. On the one hand, the official figures according to which 43,373 new jobs were created in March, the second best performance since 2001, as well as the statement by EU Vice-President V. Dobrowski that the European Commission is open to discuss the tax-free limit, as was the case with the non-implementation of the pension-cuts measure, gives hope to the government.
At the same time, it is a matter of days, as the government states, for the 120 installments for the debts to the insurance funds to take effect, while the loan subsidy application procedure begins. These regulations concern a very large proportion of citizens affected by the financial crisis.
According to well-informed sources, the economic staff is planning very carefully the next steps to support the middle class. In early May, after the return of Alexis Tsipras from his visit to China, a meeting will take place at the Prime Minister's Office with the Finance Minister and the Economic Staff, in order to decide on a specific plan. According to information, the reduction in VAT, in fuel tax, as well as maintaining a lower VAT in the eastern Aegean islands, is discussed.
So far, Athens has not come to a conclusion, but in any case, the goal is to make substantial and lasting interventions, especially since it seems that the budgetary targets and the achievement of the surplus target will be fully met./ibna