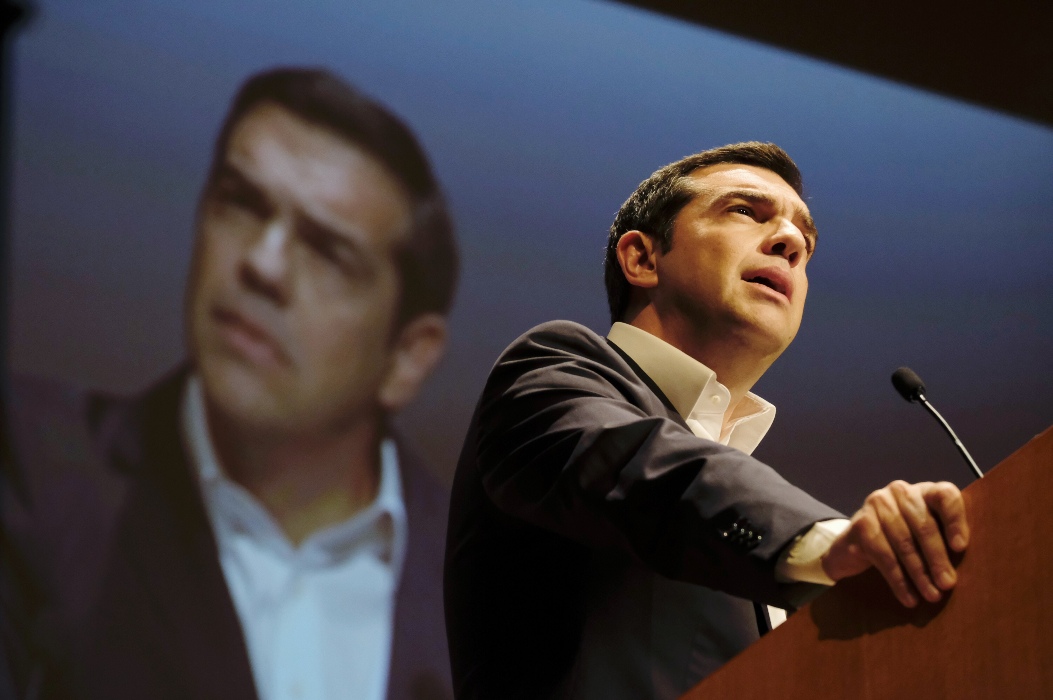 During a speech at the annual meeting of the Hellenic Federation of Enterprises (SEV), Prime Minister Alexis Tsipras sought to put an end to speculation over the next general election. The Greek premier said election talk is damaging to the government's effort to conclude the bailout program.
"Elections will happen it due course. At the end of the government's term in office" Tsipras said, tying the successful transition from the bailout era to a period of sustainable growth with political stability in Greece.
In light of the turbulence to global markets caused by political turmoil in Italy, the PM also sought to assure internal and external audiences that Athens was firmly on track to economic recovery.
Tsipras associated ongoing debt relief talks with the outcome of the Italian political crisis. "It would be a mistake to think that at the end of the program everyone will be queuing up to lend to us at rates similar to those of Germany […] the positive outcome of the Greek adventure is more necessary than ever for the entire Eurozone."
The premier went on to reiterate that Athens will continue to achieve the fiscal targets it has set in agreement with its international creditors. He also pledged to use any fiscal space created by Greece sustained growth rates to ease tax burdens to Greeks and boost employment in the country.
Local media reported on Wednesday that the Italian crisis has put the possibility of Greece asking for a precautionary credit line in the post-bailout era back in the frame. However, sources suggest the government does not intend to change its plans to regain debt market access at the end of its bailout, using a cash buffer it is currently building as a safeguard from possible market turbulence./IBNA
Photo: PM Press Office/Andrea Bonetti