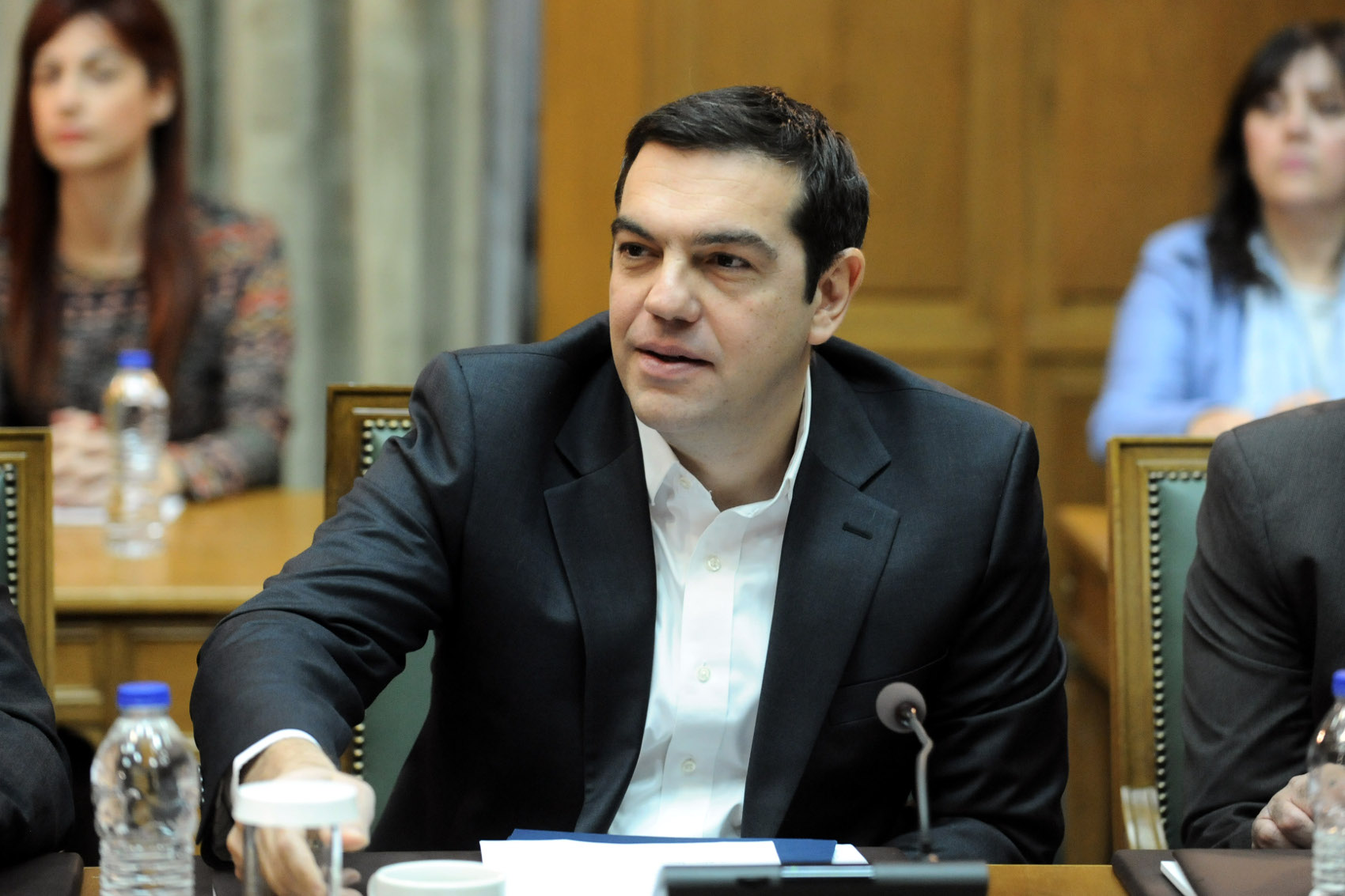 Prime Minister Alexis Tsipras addressed the cabinet on Monday, to present the government's strategic planning for the post-bailout era and the initiatives that will be undertaken to boost the income of those hardest hit by the economic crisis.
"It is a moment to look ahead, to the future, the following day", Alexis Tsipras told ministers before going into the details of the measures decided by the Eurogroup, with a view to providing debt relief to Athens.
The Prime Minister said the recent Eurogroup decision to grant Greece debt relief was historic and it acknowledged the sacrifices made by the Greek people in recent years. According to the PM, the agreement will allow Greece to access debt markets independently in coming years.
He went on to criticize previous governments and their handling of the Greek economy, and especially the country's debt pile. According to Tsipras, the opposition is distorting the truth and the government's achievements in the economy which were reflected in the recent Eurogroup decisions. He attributed this to the failure of the previous governments to address the economic crisis and make the country's debt sustainable.
The PM pointed out that, despite the negativity projected by the opposition, there will be no additional austerity in future, as the government has not made any fresh commitments to belt-tightening measures. "They preferred that the country remained hostage to memorandum supervision. Thankfully, we proved them wrong…" Tsipras said.
"As of 21 August […] Greece will be a country standing on its two feet again […] and its elected governments will decide on the measures applied, to reach agreed fiscal targets" the PM told ministers, adding that the next 14 months are the hardest, but the coalition government will prove they can be the most effective.
Tsipras made clear that Greece's next chapter, the new political road it will walk, cannot follow the footsteps of the past, adding that growth policies must be at the core of future strategic planning. Increasing the minimum wage, lowering taxation through use of available fiscal space, supporting the welfare state and poorest citizens, making the civil service more effective and attracting investment will be some of the priorities for the future, the premier pointed out. All of these goals and more, will be positioned within a specific strategic framework in coming weeks, leading up to the Thessaloniki International Fair in September, when the government is expected to go into further details about the policies it plans to implement, based on the notion of "fair growth".
The Prime Minister called upon opposition parties to present their own views on the crucial political issues that will dominate the debate in coming weeks and months. "This is what our opponents fear" Tsipras said, adding that this is why the main opposition leader is being dragged into adopting far-right, nationalistic, views, as he recently did with his stance in the FYROM name-change deal.
He went to say that the extreme neo-liberal choices made by the main opposition New Democracy party are "against the national interest" and Greek citizens now realize which political forces can safeguard prosperity and stability./IBNA